Phase Two of the Perry Barr Flood Scheme Underway
Environment Agency construction work gathers pace on the major flood scheme for Perry Barr and Witton, near Birmingham.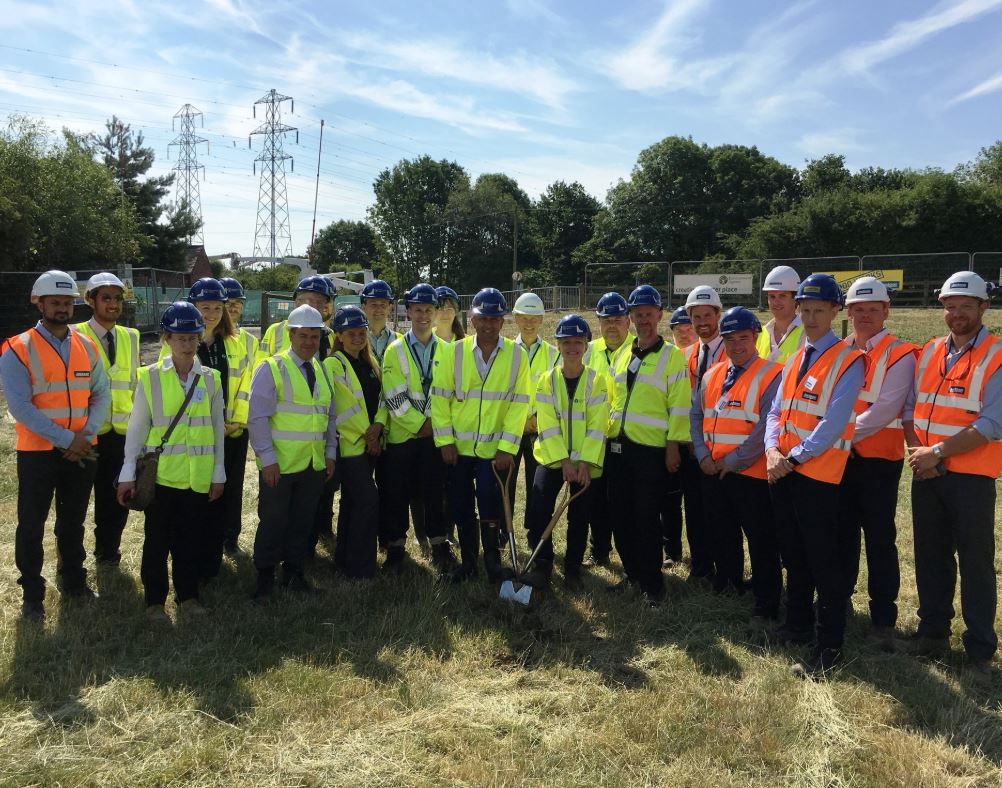 The £32 million project – developed in partnership with Birmingham City Council and Sandwell Metropolitan Borough Council – will reduce flood risk for 1,400 properties currently at risk of flooding from the River Tame, including 950 homes.
The EA carried out a sod-cutting ceremony to mark progression into the main construction of the second phase. The event was attended by Chair of the Environment Agency Emma Howard Boyd.
The scheme is part of the Environment Agency's program of £2.6 billion investment into flood defenses across the country. The scheme was made possible through funding contributions from Birmingham City Council, Regional Flood and Coastal Committee, Arts Council and crowd-funding.
The formal start to the second phase of the scheme was coupled with a tour of the Perry Barr and Witton Flood Risk Management Scheme. This phase of the scheme, will provide additional flood storage at Forge Mill in Sandwell Valley, which is upstream of Perry Barr and Witton, and will control the flow of flood water downstream.
The main aspects of this phase include the building of the new embankment, installation of the river outlet and temporarily re-diverting the river.
Emma Howard Boyd, chair of the Environment Agency, said: "It's great to see first-hand work starting at Perry Barr and Witton – a fantastic scheme which not only proves the value of partnership working but which also promises to improve public spaces too."
Environment Minister Thérèse Coffey said: "This excellent new scheme will better protect 1,400 more properties from flooding and will improve access to the wonderful Sandwell Valley Country Park for both local residents and tourists."
The first phase of the scheme was completed in spring 2017 and the whole scheme is due to be completed in spring 2020.