VIDEO: Maintenance Dredging on River Bure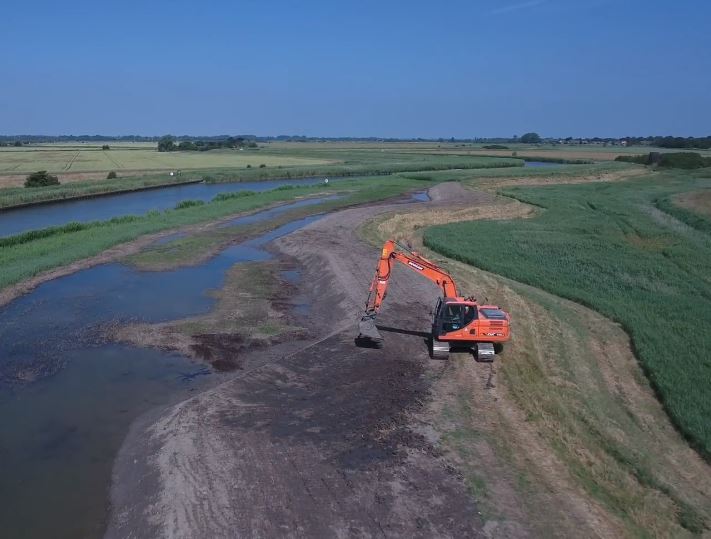 The Broads Authority has just released a video of the maintenance dredging activities the authority is conducting on the Broadland rivers.
In this short video filmed near Stokesby on the River Bure, dredged sediment is being used to strengthen the floodbank which protects the land behind from high water levels.
The reeded edge of the river is also in the process of being restored so that the future reed grown for thatching is as healthy as possible.
According to the Broads Authority, the two dredging methods routinely used are grab (or excavator) and suction. Suction dredging uses a floating platform with an engine that powers a pump. The sediment is passed along tubes to an adjacent disposal site, often a field of low ecological quality.