CEDA DMC Holds 8th Meeting
The CEDA Dredging Management Commission (DMC) had a busy agenda for their 8th meeting recently, taking place at the premises of the Corporate Member Femern A/S.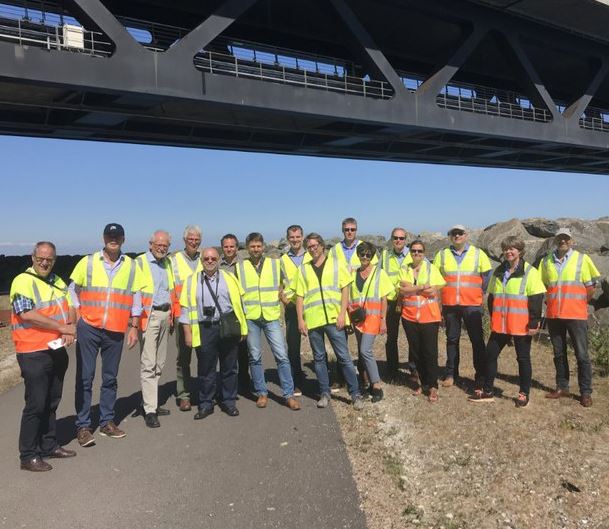 Amongst the subjects discussed were their proposed outputs for the rest of the year.
DMC will follow the CEDA Checklist for Successful Dredging Management (published in November 2017 and available free of charge to CEDA members) with a series of short papers addressing particular topics in more depth. The first paper in the series will be on soil investigations.
It will build on works published on the subject by other organisations, such as PIANC and IADC, and the British Standards Institute. It will make full use of the knowledge within DMC's composition which mirrors CEDA's diverse membership.
The paper will discuss in a pragmatic way which investigations and tests to do at various stages of a project, and the pros and cons of the various options.
Workshops on advances in dredging technology
DMC has been working on this subject for some time with the aim of reducing the gap between dredging technology related challenges and their solutions. They plan to use workshops to understand and encourage discussion around the challenges project owners face now and in the foreseeable future.
The first workshop will be held on 28 November 2018, at the Delft University of Technology in Delft, the Netherlands – a fitting venue for such an event. Attendance will be by invitation only.
According to CEDA, a final international workshop will bring together, and crystallize, the outcomes from the regional workshops. The final document is expected to be a valuable resource for all parties involved in dredging projects, including developers, designers, owners, contractors and regulators.
Joint meeting and mini-symposium with the CEDA Environment Commission (CEC)
To facilitate co-operation on these topics, and to identify further opportunities for working together, the two groups have decided to link their next meetings. They will take place in Gdansk, Poland, in October this year, and will be hosted by the Marine Institute.
A mini-symposium will be added to the program, to which local dredging experts will also be invited. The event will be jointly organised by CEDA, the Marine Institute, and the Baltic Ports Organisation.
There will be presentations by both commissions, on their respective current topics, and by local experts on local projects, challenges and solutions. Sessions will be complemented by an expert panel discussion.