Roen Salvage Wins Duluth-Superior Harbor Dredging Contract
The U.S. Army Corps of Engineers, Detroit District, has awarded a contract for dredging at Duluth-Superior Harbor in western Lake Superior on the Minnesota-Wisconsin border.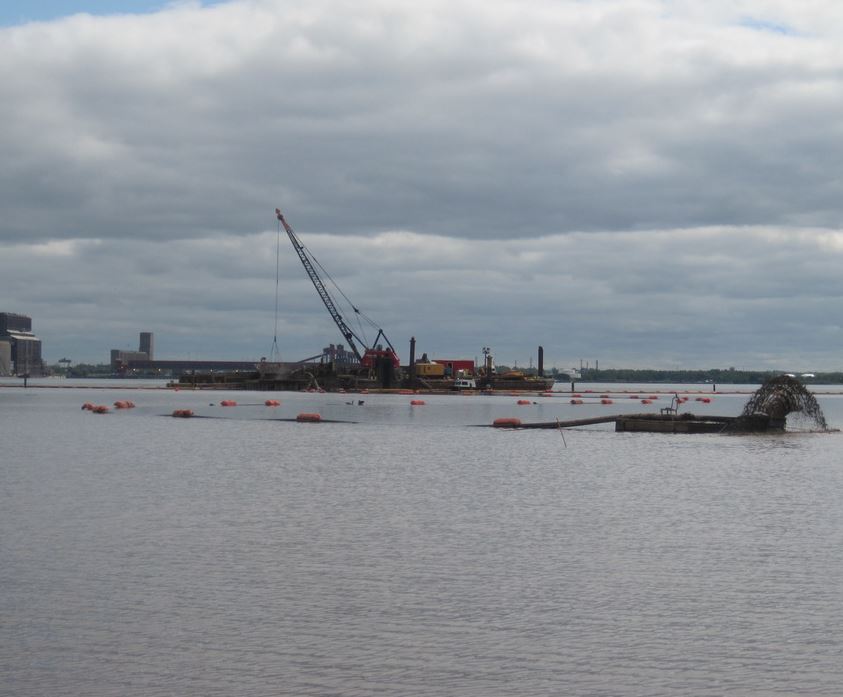 According to the Corps, the $1,933,500 contract was awarded to Roen Salvage Co., from Sturgeon Bay, Wis.
The firm will dredge approximately 150,000 cubic yards of material from the harbor and deposit the dredged material at the 40th Avenue West placement site, a shallow cove on the Duluth side of the harbor.
"We are pleased to award this contract that will keep Duluth-Superior Harbor open to commercial shipping traffic and provide dredged material for beneficial use in the restoration of 40th Avenue West," said Lt. Col. Dennis Sugrue, district engineer. "Duluth-Superior Harbor provides for low-cost waterborne transportation of commodities such as iron ore, coal and limestone which translates directly into more competitive American steel, lower cost energy and lower cost concrete for construction in our cities and on our highways."
USACE expects that the dredging project will begin in August with the completion set for mid-November.