Southport Harbor Projects About to Begin
First Selectman Mike Tetreau and the Connecticut Port Authority (CPA) have announced that two Southport Harbor projects, being funded by grants recently awarded to the Town of Fairfield, are about to get underway.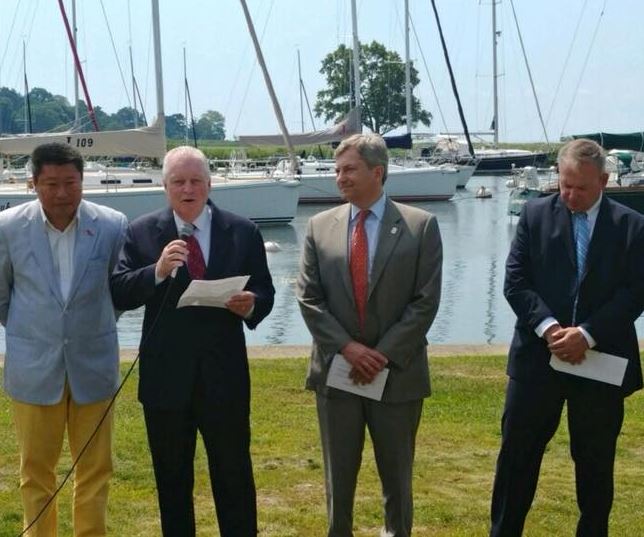 At the request of the Harbor Management Commission, $266,000 was awarded for dredging of the Town Boat Yard (Ye Yacht Yard) marina basin and completion of the reconstruction of the boat launching ramp with a town match of $11,000 for a total project cost of $277,000.
The CPA also provided the town with $6,500 to help update the Southport Harbor Management Plan with an equal match from the town for a total project cost of $13,000. Both projects are scheduled for completion by the end of this year with dredging expected to begin this fall.
"Since our establishment as a stand-alone state agency, we have been making a special effort to fund projects like this based on the merits of each project. Projects like these help advance Connecticut's maritime economy, create jobs and enhance our quality of life," stated Scott Bates, Chairman of the Connecticut Port Authority.
The projects are part of a statewide program to invest in the improvement of small harbors and inland waterways which is being led by the Connecticut Port Authority.
The Southport Harbor projects are two of 18 similar Small Harbor Improvement Projects Program (SHIPP) projects funded by CPA across the state this year.