Rogers Announces $200 Million for Flood Control Projects
U.S. Representative Harold Rogers earlier this week announced nearly $200 million for flood control projects in Floyd and Johnson Counties.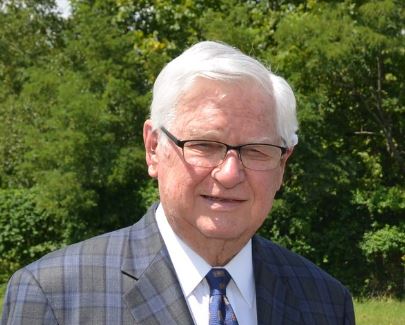 The federal funding will complete long-term disaster recovery projects, including the Town of Martin Redevelopment Plan and provide flood protection in Johnson County.
The Town of Martin Redevelopment Plan, a flood control project orchestrated by the U.S. Army Corps of Engineers (USACE) in Floyd County, was designed in 2004 to move city residents, businesses and government buildings out of the rural town's dangerous flood plain.
To complete the project, USACE will utilize $80 million from the federal Storm Supplemental Appropriations for Disasters 2018 Package, which was part of the 2018 Bipartisan Budget Act, supported by Congressman Hal Rogers.
"We started this unique project 14 years ago to relieve local families and businesses from the constant fear of flooding. It has been a massive undertaking, met with criticism for long delays and unexpected challenges; however, this is good news for the people of Martin. This community has suffered ten major floods in its history, but completion of this critical flood control program is finally in sight," said Rogers.
The USACE will also utilize $118 million from the supplemental funding for a major flood control project in Johnson County.
The funding will allow the USACE to complete a detailed project report and implement a flood control plan, which could include a flood wall or levee, floodproofing, flood-safe redevelopment, and relocation of structures or public facilities.