EC Officials Visit Dutch Maritime Technology Sector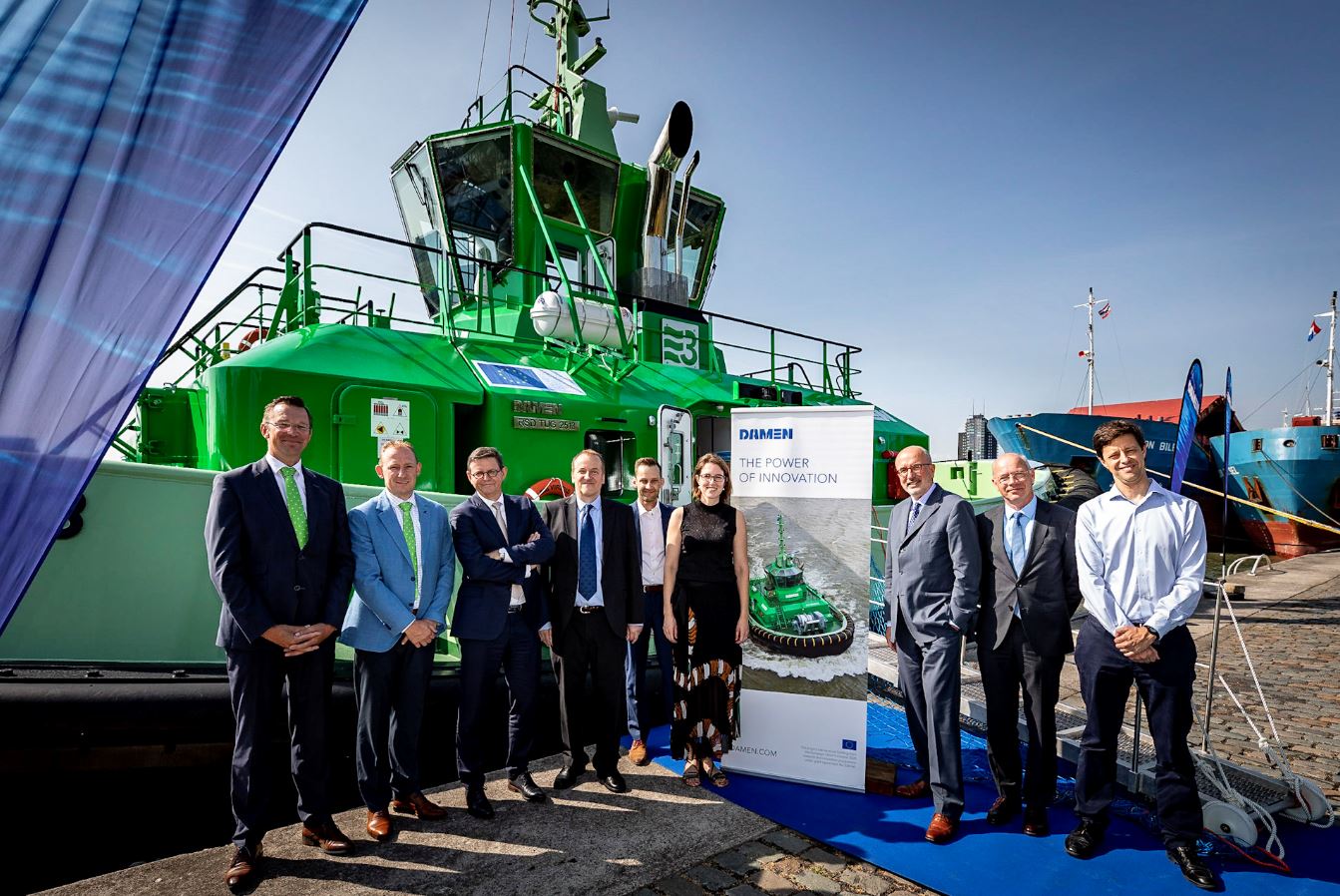 A delegation of the European Commission (EC) from DG RTD and DG GROW yesterday visited the Dutch Maritime Technology sector.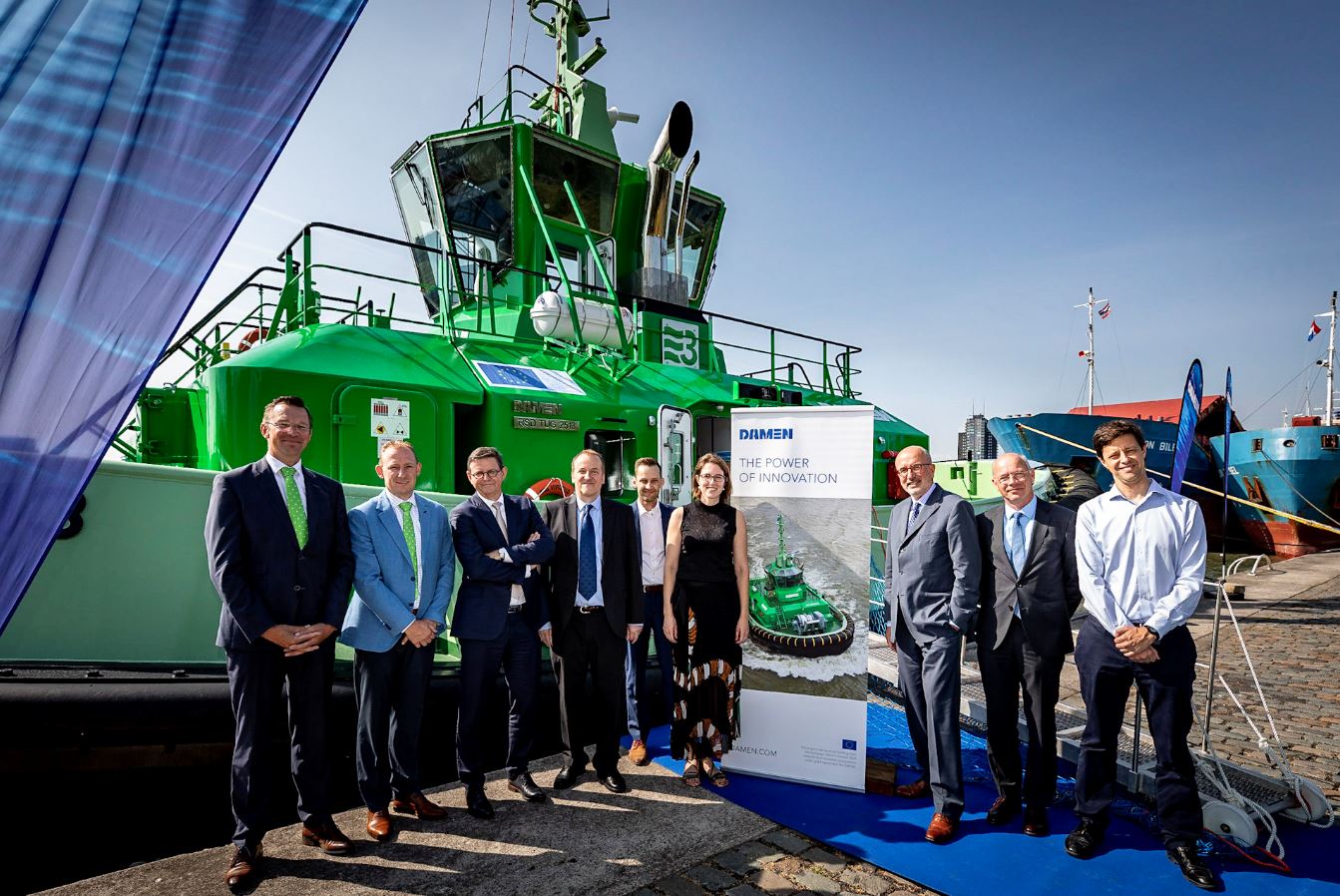 The sector demonstrated the importance of Research, Development & Innovation for its global competitiveness and underlined the importance of the financial support from the EU H2020 Research & Innovation Program.
The visit was a combined effort of the Dutch Maritime Technology Sector represented by the Netherlands Maritime Technology Association in cooperation with the Waterborne Technology Platform and SEA Europe.
The EC delegation started with a visit to the Damen Shipyards Reverse Stern Drive Tug 2513 in Rotterdam where they were welcomed by Damen CEO Rene Berkvens.
The RSD Tug is an important milestone in the H2020 transport project LeanShips, supporting developments for more efficient and less polluting ships.
Afterwards the delegation continued to the Damen Shipyards headquarters in Gorinchem where they were informed about H2020 transport project RAMSSES on advanced material solutions and blue growth project VAMOS which develops a viable alternative mine operating system.
After a real-life tour on the Damen explorer superyacht support vessel 'the Game Changer' the delegation paid a visit to Dutch Shipyard Royal IHC at Kinderdijk where they were welcomed by the Executive Director Shipbuilding Ubald Nienhuis.
At Royal IHC, they were briefed on the H2020 transport project NOVIMAR, the vessel train and the Blue Nodules project on a highly-automated and sustainable deep sea mining system.
Marine equipment company Pon Power explained the role of marine equipment manufacturers in producing innovative solutions for the EU's societal challenges.
The day was concluded with a tour at the shipyard of Royal IHC.