The Maldives' New Innamaadhoo Harbor Inaugurated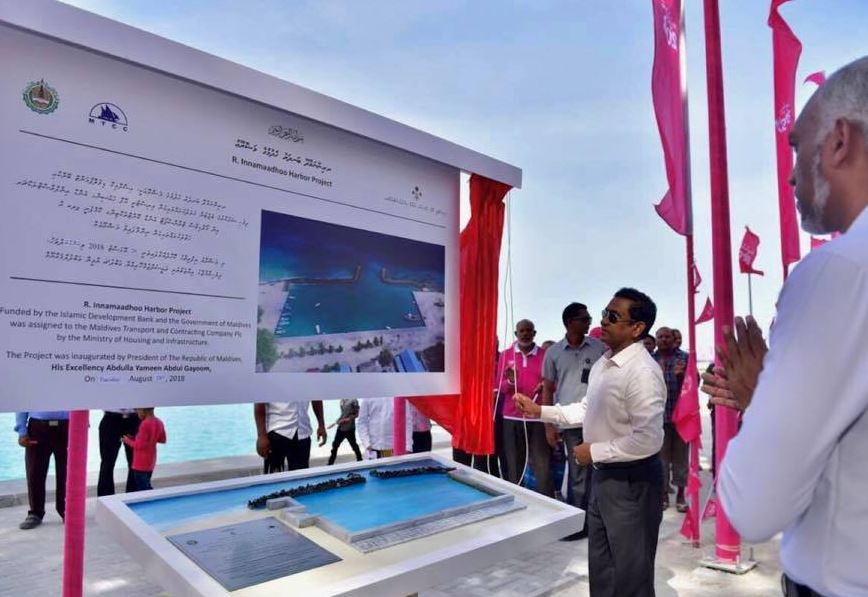 The President of the Maldives, Abdulla Yaameen Abdul Gayyoom, officially inaugurated R. Innamaadhoo harbor project today, the Maldives Transport and Contracting Company (MTCC) said in their latest announcement.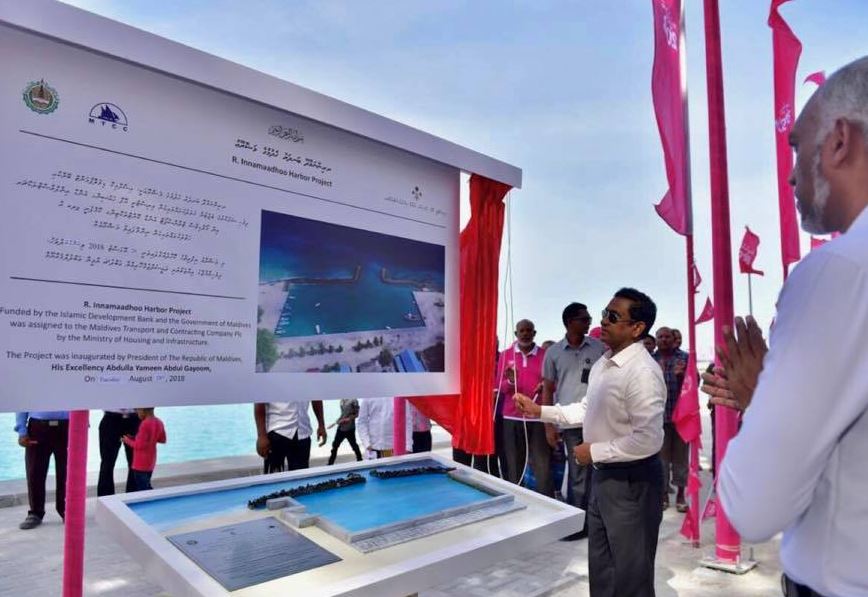 According to the official statement, the main components of this harbor development project included dredging and excavation of 26,992m³ of material, construction of a 304m quay wall and 233m long breakwater, 986m² of harbor pavement and installation of harbor lights.
This capital development project, fully funded by the Islamic Development Bank and the Government of Maldives, was successfully completed by MTCC.