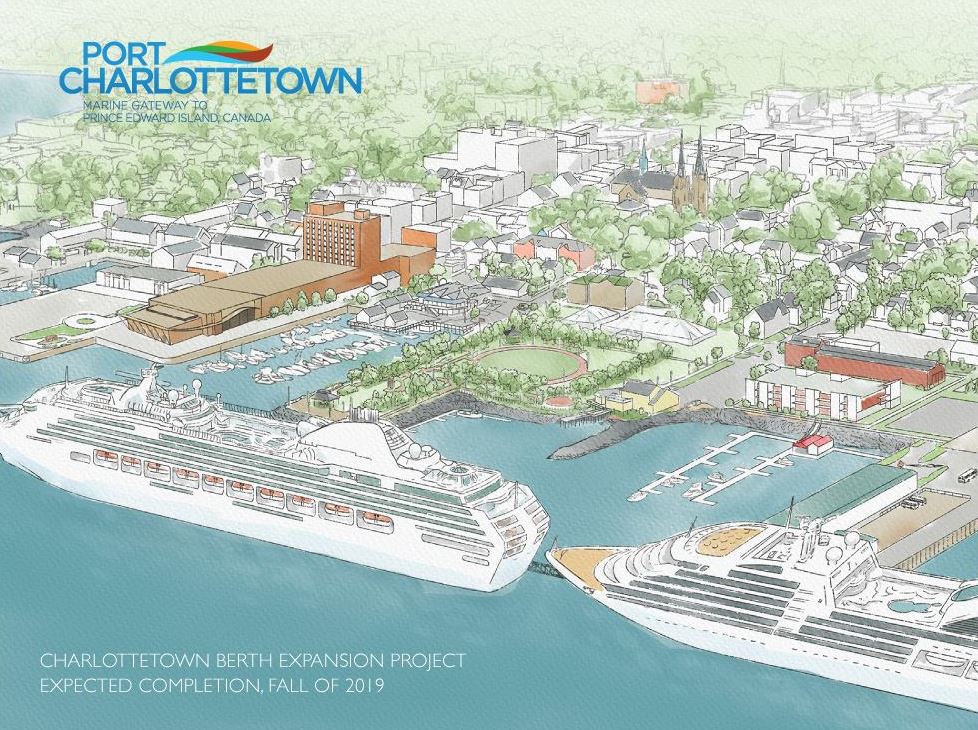 A berth expansion project at Port Charlottetown, aimed to extend the existing berth space by 270m and to allow for two vessels up to 330m to berth simultaneously, is officially underway.
In order to complete the expansion, various stages of construction are required.
The project consists of four additional mooring buoys and four additional breasting dolphins – a marine structure that is used to allow ships to tie up alongside securely. Pile driving in the harbor is required for this installation.
Only a small section of dredging is required and will take place during the fall of 2018.
According to an official announcement, the sediment will be removed and taken to an approved disposal site designated by federal and provincial authorities.
Work on the berth expansion program is not expected to be completed until the fall of 2019, at the earliest.