Balfour Beatty Wraps Up Dundee Flood Protection Scheme
Balfour Beatty has completed the £6.5 million Dundee flood protection scheme on behalf of Dundee City Council.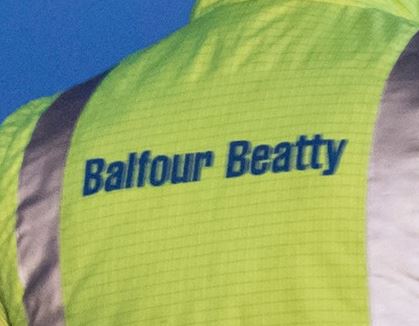 The project, which was awarded under the Scape National Civil Engineering and Infrastructure framework, will reduce the risk of flooding to the new £1 billion Dundee Waterfront area, and protect numerous homes and major roads between Camperdown Dock and Dundee Airport.
A variety of materials were used including reinforced concrete, concrete blocks and natural stone to build a new, set-back flood defence wall, as well as flood gates to facilitate pedestrian, cyclist and vehicle access.
Iain Lumsden, Managing Director of Balfour Beatty's North Scotland Delivery Unit, said: "The local community and visitors to the new Dundee Waterfront area can now fully experience the extensive benefits of the scheme, which will protect numerous nearby properties and roads from the risk of flooding."
"Through Scape's framework, we have worked closely with Dundee City Council to make a real and sustainable contribution to the local economy, including the delivery of over 600 apprentice hours through the Angus Shared Apprentice Program."
Mark Flynn, Deputy Convener of Dundee City Council's City Development Committee, added that the Dundee flood protection scheme has been a significant piece of work which has created greater piece of mind for residents and business potentially at risk of higher water levels in the future.