President Gayyoom Inaugurates Dhangethi Harbor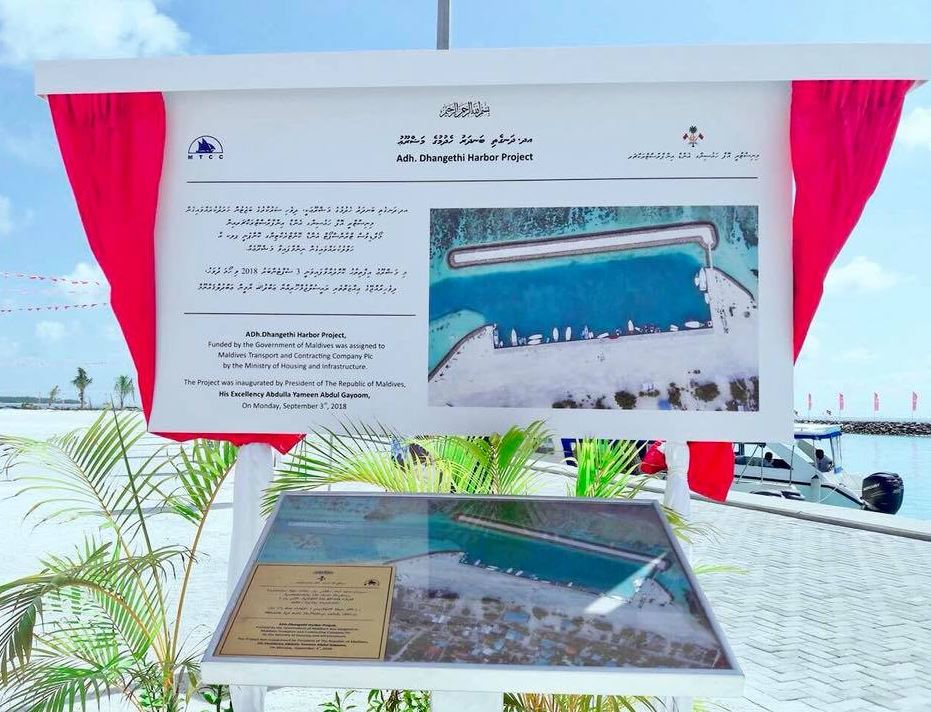 The President of the Maldives, Abdulla Yaameen Abdul Gayyoom, officially inaugurated Adh. Dhangethi Harbor Project this morning, the Maldives Transport and Contracting Company Plc (MTCC) said in its latest announcement.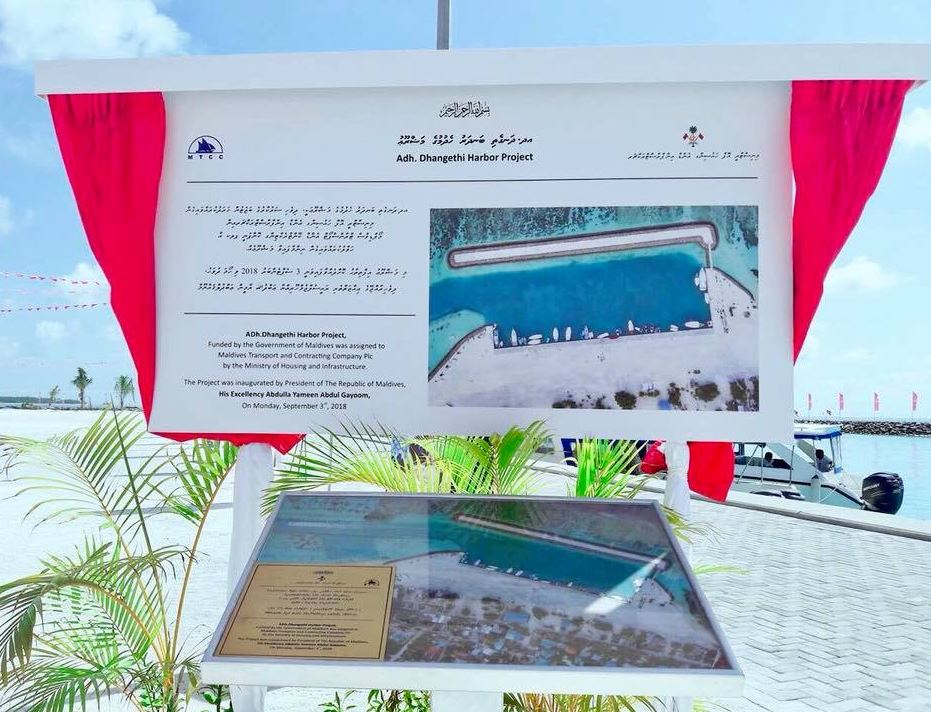 The main components of this project, successfully undertaken by MTCC, included:
dredging of 33,553m³ of material from the harbor area;
dredging of 17,701m³ from the harbor channel;
construction of 280m quay wall;
construction of 317m of new breakwater;
significant amount of harbor pavement works.
The project was assigned to MTCC by Ministry of Housing and Infrastructure and was fully funded by the government.