VIDEO: Dragflow HY85A Works at Marina di Militello Harbor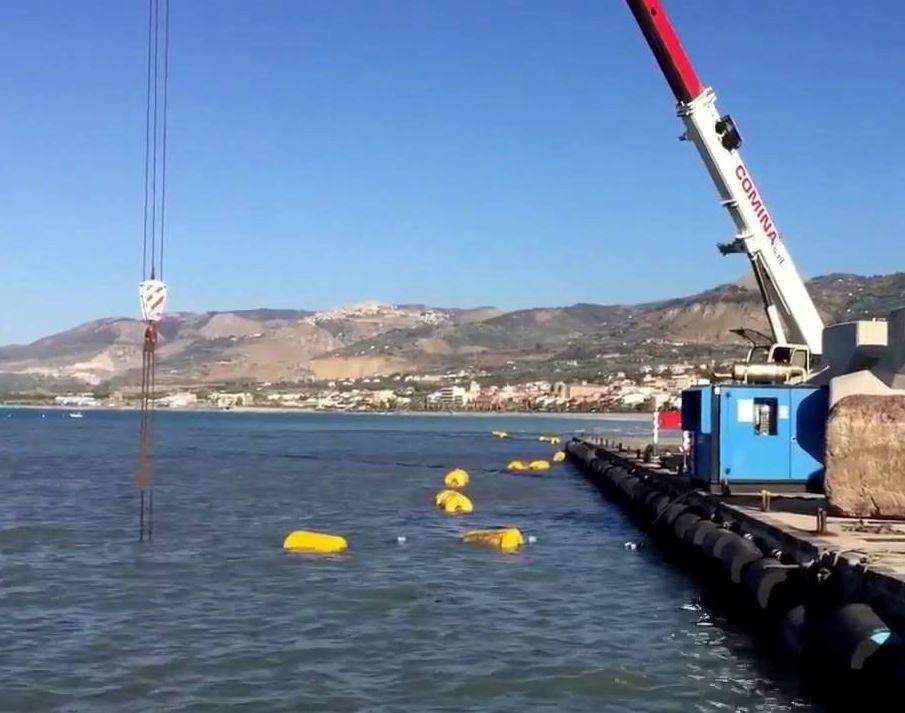 Dragflow recently supplied a hydraulic pump HY85A and hydraulic power pack for the Marina di Militello harbor dredging project in Italy.
According to the Italian manufacturer of dredging equipment, the client asked for a versatile solution to address the problem of sand sedimentation close to the pier.
A crane was equipped with an hydraulic pump (HY85A) suspended by steel cable, together with an hydraulic power pack to provide the energy to the pump.
On other occasions, Dragflow pumps have been used in combination with small remote control dredges (DRP series) or larger dredgers (DRH series); the right choice depends on the characteristics of the port area, the amount of sediment accumulated and the distance to which they must be transported, said Dragflow.