Highlights of the Week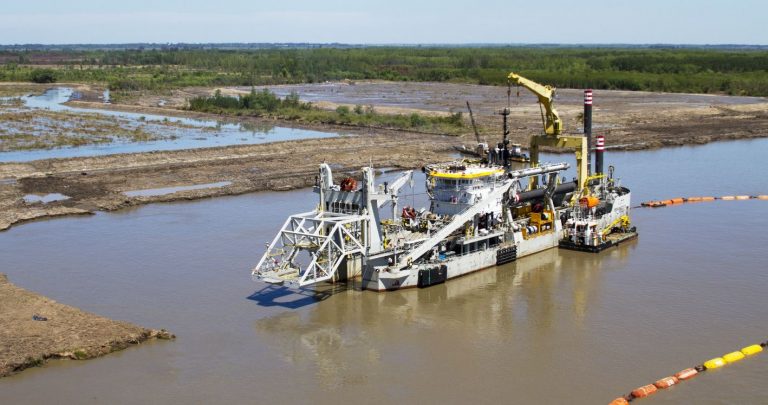 Dredging Today brings you an overview of the most popular stories from the past week (October 8-14, 2018).
Gothenburg Port Expansion Kicks Off
After years of planning and preparation, construction of an entirely new terminal in the outer area of the Swedish Port of Gothenburg has started.
Jan De Nul Bags Port of Guayaquil Dredging Contract
Jan De Nul Group has won a new concession contract in South America – deepening and maintenance dredging of the 95km access channel to the Port of Guayaquil in Ecuador.
ICTSI: MICT Expansion Plans Get OK
The Philippine Ports Authority (PPA) has given the nod for capacity improvements at the Manila International Container Terminal (MICT), the flagship operation of International Container Terminal Services, Inc. (ICTSI).
Senate Votes in Favor of WRDA 2018
Dredging Contractors of America announced this week that the Water Infrastructure Act of 2018/Water Resources Development Act – otherwise known as WRDA 2018 – has overwhelmingly passed the Senate, heading now to the White House for President Trump's Signature.
Charleston Dredging Program Moves Ahead
Dredging in the Charleston Harbor Entrance Channel is underway as the first part of the Post 45 Harbor Deepening Project.