All Set for Oceanside Harbor Dredging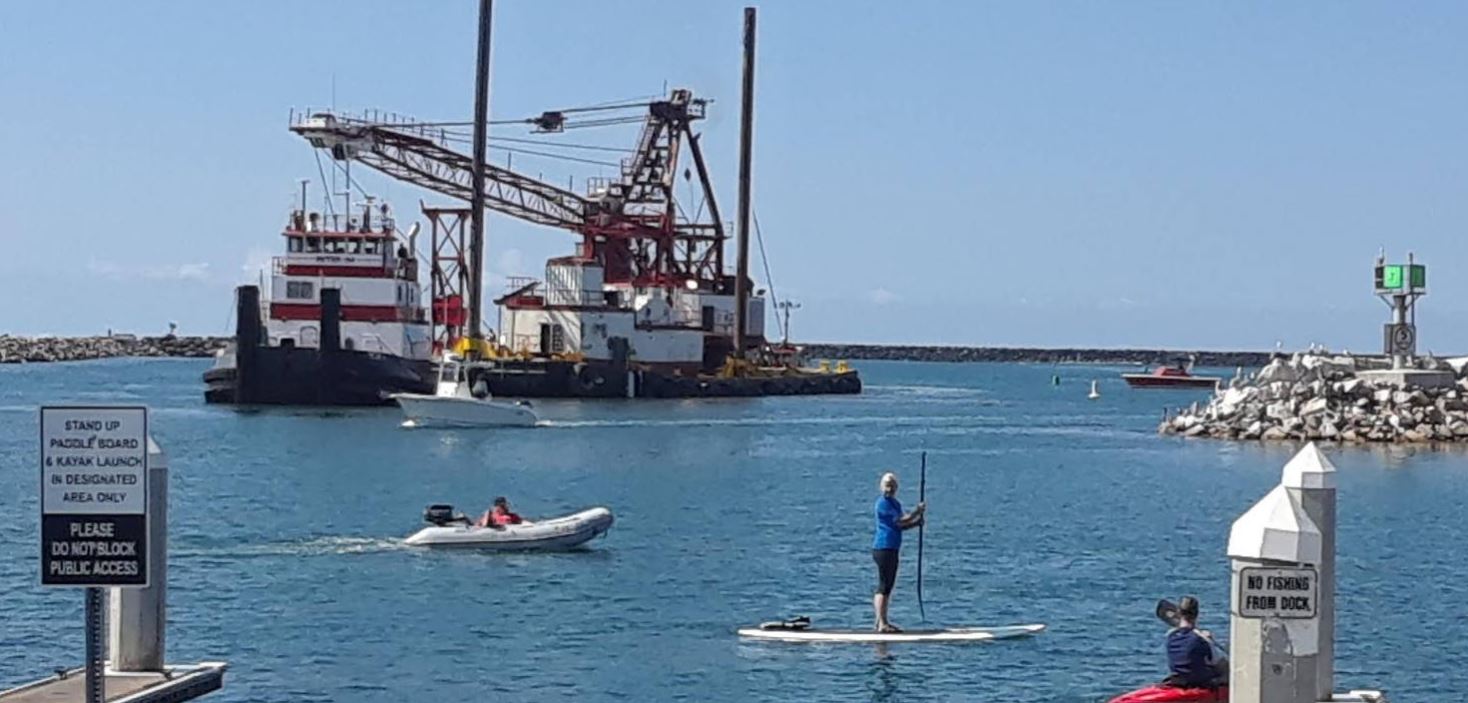 The preparations activities for the Oceanside Harbor dredging program are in full swing now, according to the City of Oceanside Harbor's latest announcement.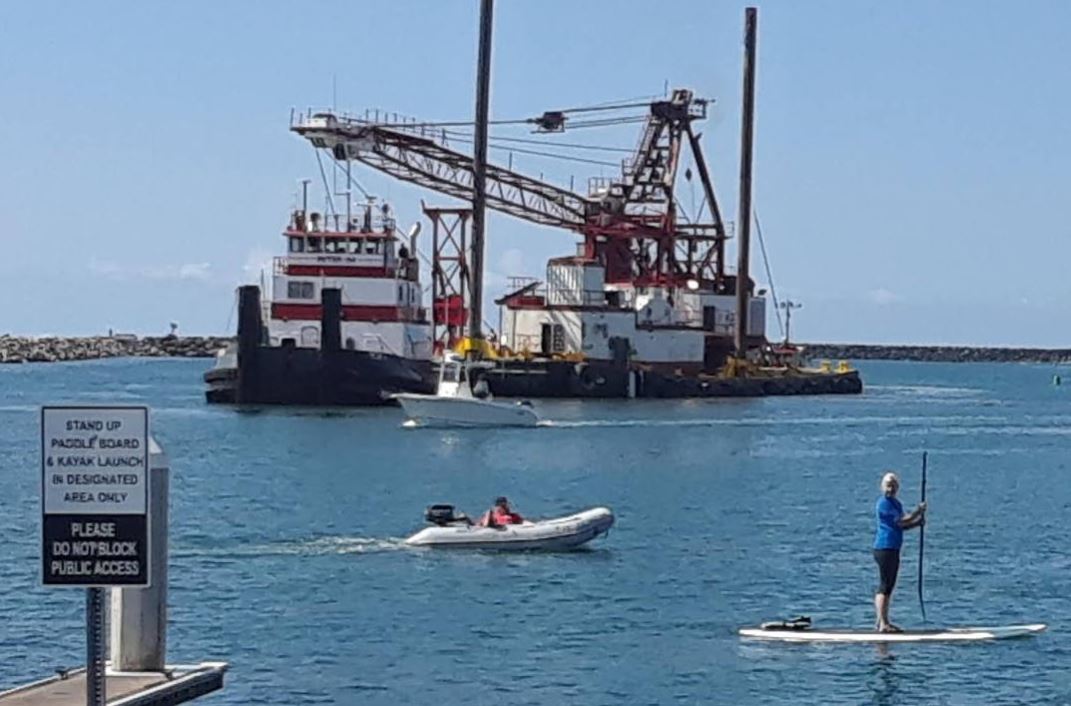 Manson Construction, the USACE's contractor, will begin the work in the following days, after environmental restrictions – which include dredging during the California least tern nesting season – have ended.
Dredge pipe is continuing to be delivered by truck and assembled on Harbor Beach. The initial section of pipe will be pulled by tractor from Harbor Beach south onto the river bed.
Additional pipe to be laid on the beach in front of North Coast Village was scheduled for this week.
"The actually dredging of the harbor entrance is expected to start on October 17 or 18. If weather permits, the dredging should be completed by Monday October 29. Demobilization should occur from October 29 to November 5," the city said.
Survey crews have been monitoring the harbor's entrance channel on a periodic basis to ensure sufficient depth for safe navigation. Results from a July 30 survey indicated a significant amount of shoaling around the south jetty tip, and the western portion of the entrance channel was at a depth of 16 feet.
Cost of the fall dredging is about $3.5 million.