Port Hedland CHRMAP Meeting Takes Place Next Week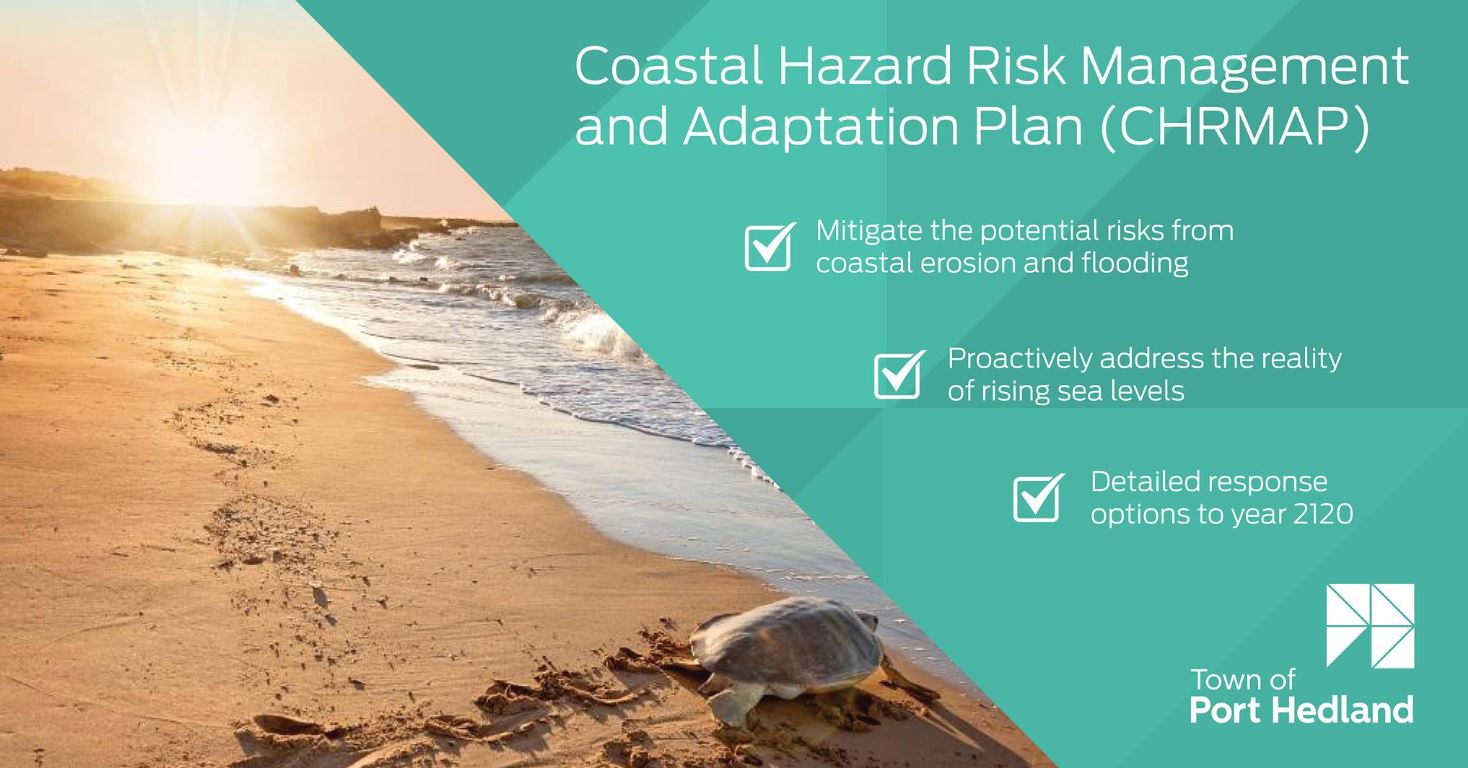 The Town of Port Hedland, Western Australia, will host a community engagement session on October 20 at Colin Matheson Pavilion, Corney Street, to discuss the town's draft on the Coastal Hazard Risk Management and Adaptation Planning (CHRMAP).
Coastal engineers, planners and town representatives will be on hand to discuss the information in person.
According to the town's official statement, the format will include a short presentation followed by opportunity to informally discuss and ask questions of the project team.
Project Information
The Town of Port Hedland is actively working to investigate and manage potential coastal erosion and flooding in the Port Hedland townsite.
Erosion and flooding of coastal areas, particularly during major storm events, has potential to significantly impact on coastal development and enjoyment. If not planned for, coastal processes can damage public and private assets and facilities.
The Town of Port Hedland is identifying the vulnerability of the Port Hedland townsite to coastal processes through a CHRMAP project. The project supports the state government's State Coastal Planning Policy No. 2.6 which recommends a risk management approach for decision making relating to coastal hazards.
The project will provide advice on the impacts of a changing coastal environment to determine what built and natural assets are likely to be impacted by those processes with progression of time and as a result of changing sea levels. In consultation with community and stakeholders, the project will develop adaptation plans to address those identified vulnerabilities.
Related news
List of related news articles