Wasa Dredging's New Backhoe Dredger Equipped with Environmental Bucket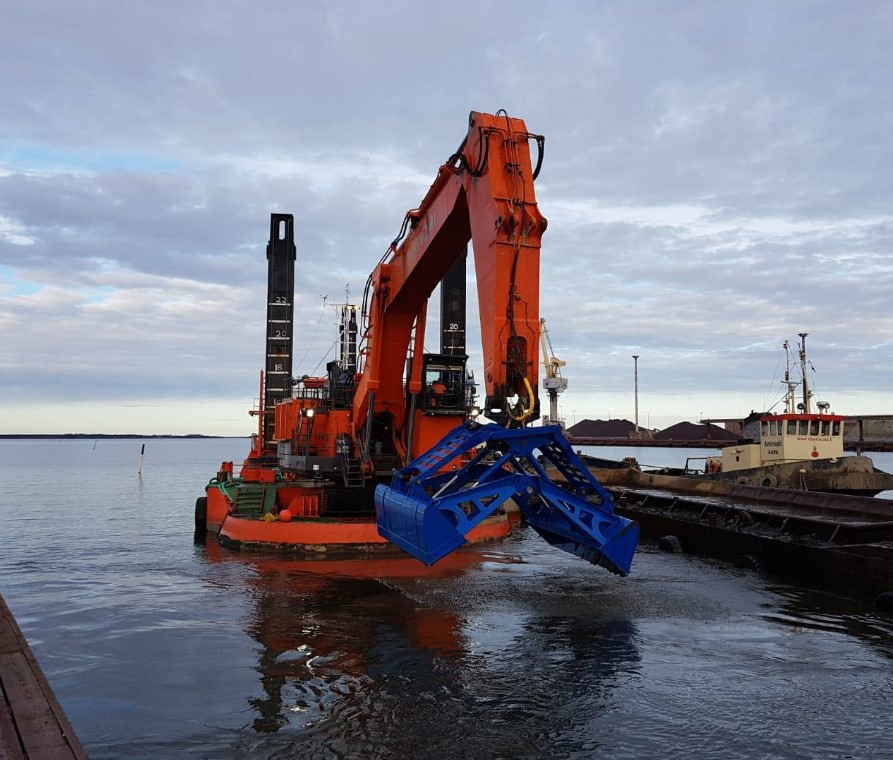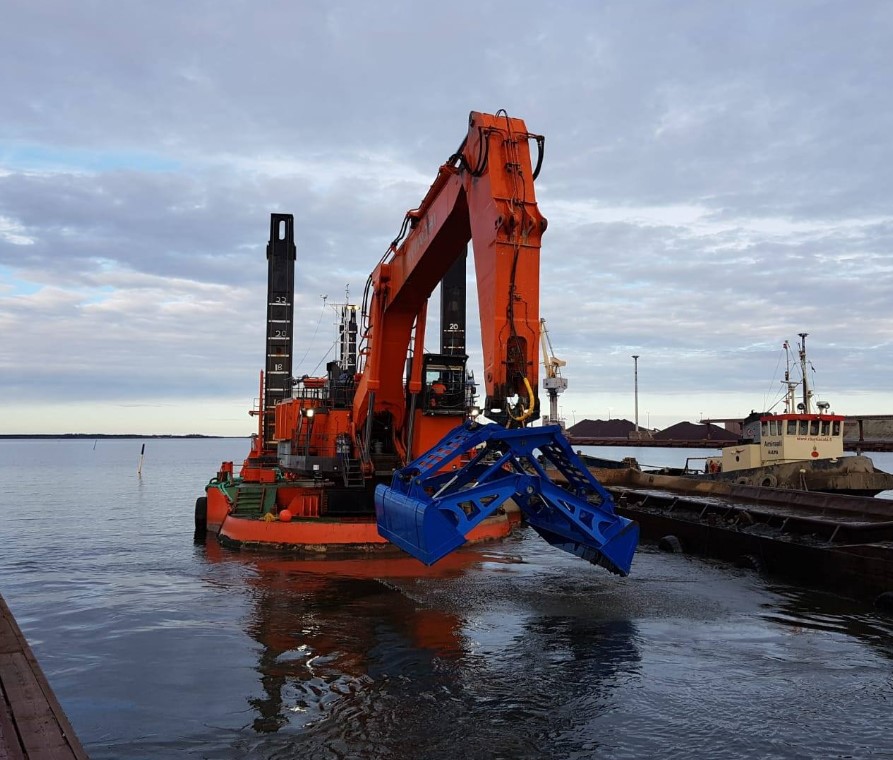 Wasa Dredging, a Finnish water construction company, today unveiled a photo of their backhoe dredger 'Harald' equipped with the new environmental bucket.
According to the company, this new bucket will enable the vessel to handle its first job, the extensive environmental dredging in the Port of Kokkola.
The new backhoe 'Harald', which arrived to Rauma, Finland, from Norway last month, was undergoing maintenance works for the last couple of weeks.
The dredger, equipped with an 250 ton EX2500 excavator from Hitachi, will be put to the test during the Kokkola Harbor and Fairway Deepening Project.
Under the contract, signed in late July, Wasa is responsible for dredging of the harder materials and heavily polluted soils, drilling and blasting of rock and removal of unexploded ordnance (UXO-risk) masses in the Kokkola area.
The dredging project will begin this fall with the completion date set for the end of 2020.