Duluth-Superior Dredging Program Progresses Smoothly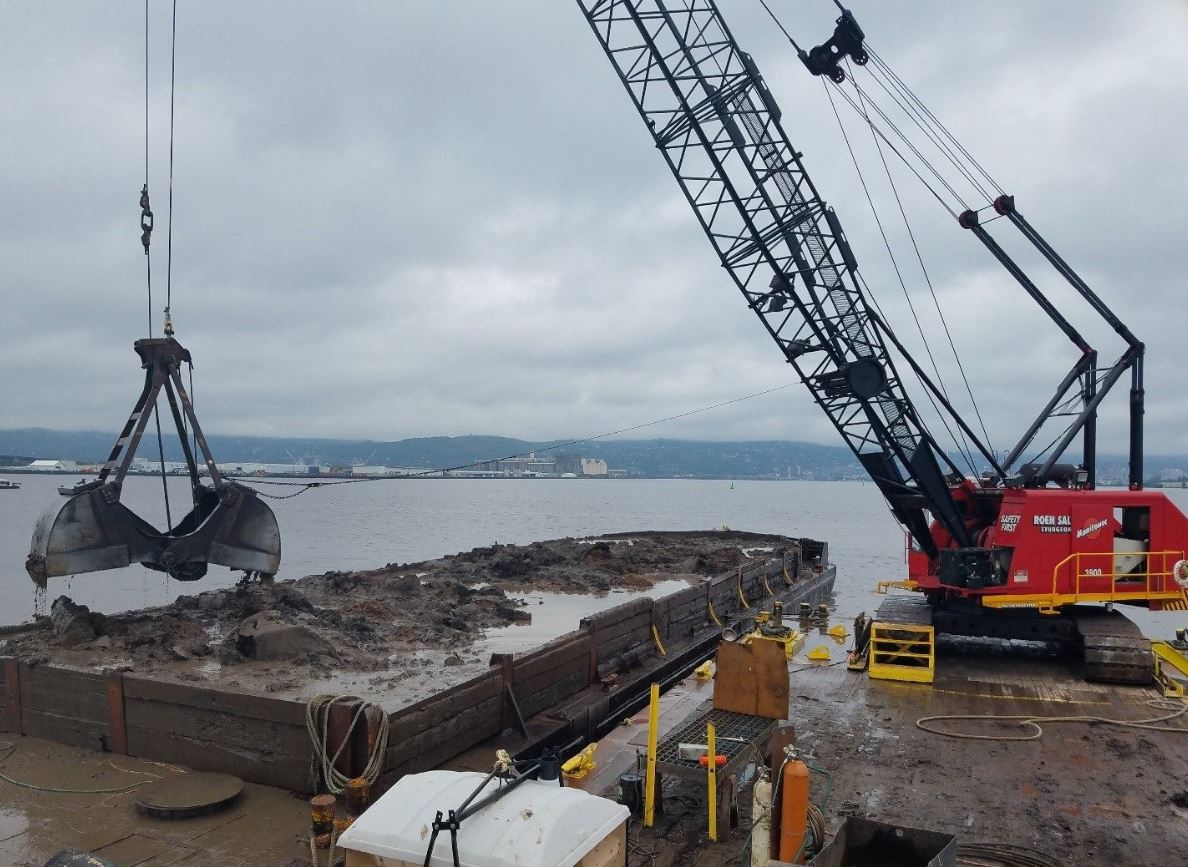 The U.S. Army Corps of Engineers' Detroit District has just released the latest update on their Duluth-Superior Harbor dredging project, located in western Lake Superior on the Minnesota-Wisconsin border.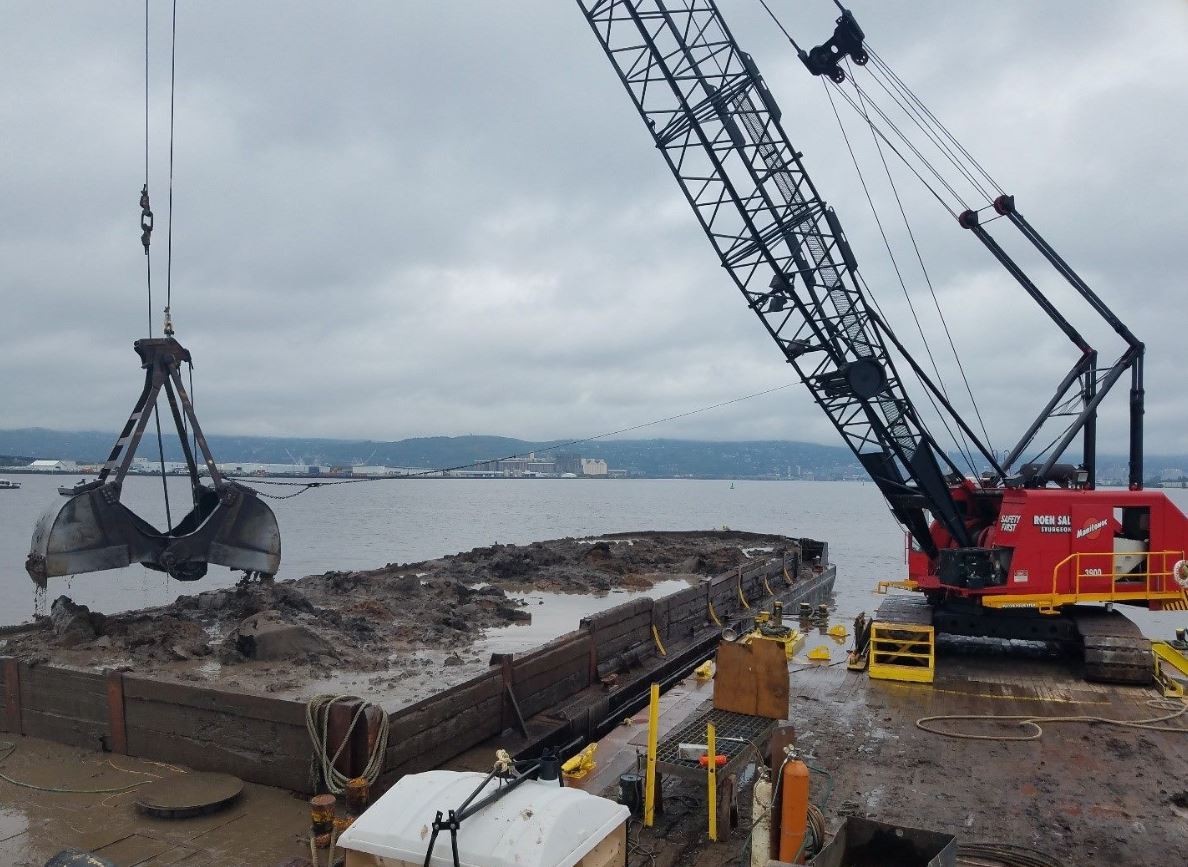 USACE said that the $1.93 million project, awarded to Roen Salvage Co., from Sturgeon Bay, Wisconsin, continues to flow along smoothly.
Under the contract, the company will dredge approximately 150,000 cubic yards of material from the harbor and deposit the dredged material at the 40th Avenue West placement site, a shallow cove on the Duluth side of the harbor.
USACE today released the latest photos from the work, showing how the Roen Salvage Company's crew is preparing to offload a full scow – as part of the Fiscal Year 2018 Maintenance Dredging Program.