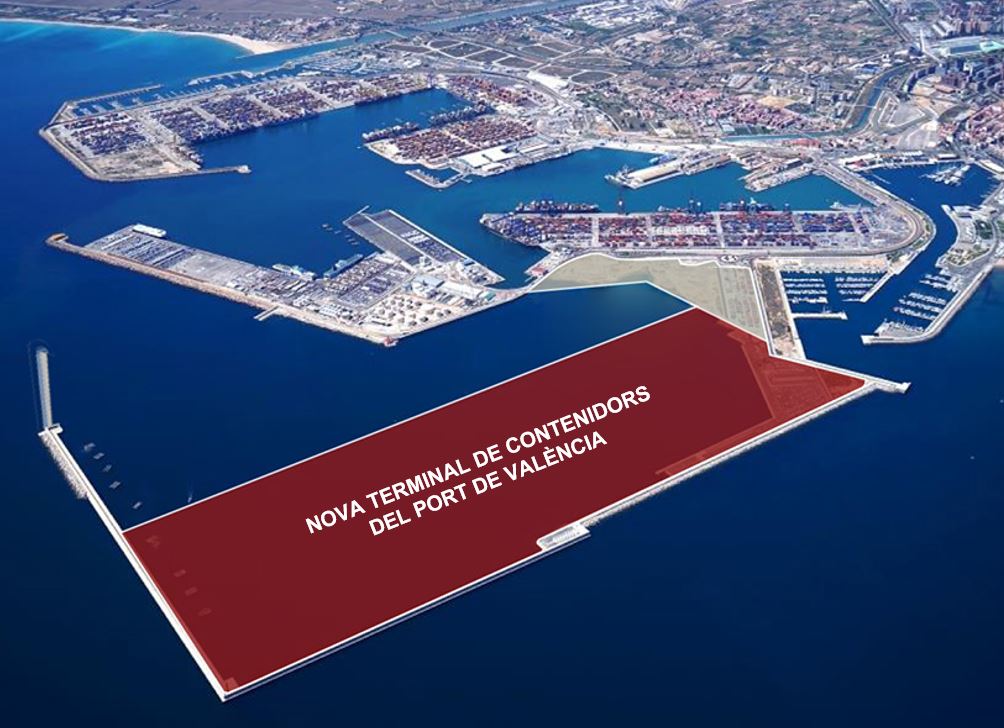 The President of the Valencia Port Authority (Autoridad Portuaria de Valencia, APV), Aurelio Martinez, revealed the details of the Northern Terminal – a new automated container facility at the Spain's Valencia Port – on October 20, 2018. 
At the moment, APV hosts three container terminals: Noatum Terminal (1,450,000m²), MSC Valencia Terminal (337,000m²) and APM Terminal (450,000m²).
The fourth container terminal will include area of 1,382,000m², the quay line of 1,970m, with the draft of 20m near the berth as well as in all the basin, and the access channel will be 22.5m deep.
According to the APV President, the capacity of the Northern Terminal will be 5 mln TEU.
"This investment and this development will change completely the port of Valencia. Its capacity will expand from today's 7.5 mln TEU to 12.5 mln TEU," said Martinez.
The new terminal will have a road and rail connectivity and will be linked to the access tunnel – set to go under the seabed.
The construction and operation contract for the new terminal is expected to be awarded in July 2019.
Photo: Image source: valenciaport.com