Kingston District Council Update: Maria Creek Work Progresses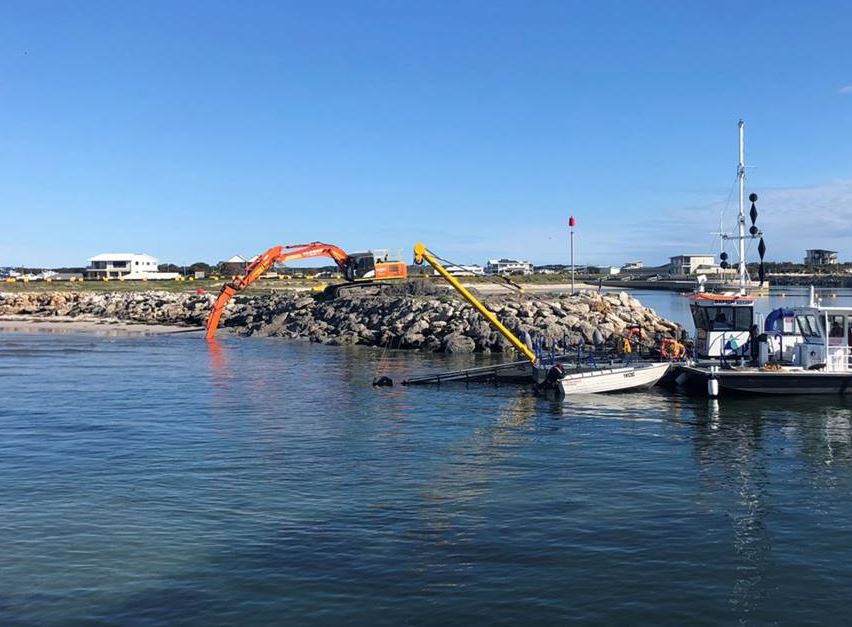 Kingston District Council, South Australia, has just released the latest update on their Maria Creek boat ramp upgrade and dredging scheme, saying that over the past few weeks there has been some positive progress at the Maria Creek Recreation Boat Launching Facility.
According to the announcement, more than 10,000 cubic meters of seagrass were removed from the creek system.
The pontoons were also recently released to allow a thorough clean out of seagrass trapped underneath.
Over the next few weeks, long reach excavators will concentrate on removing sand from the main entrance to help re-establish channel depth, said the council.
Excavators will also complete final sweeps of the main channel to remove any additional seagrass that has drifted from upstream.