All Set for Saturday's Launching Ceremony of the Spartacus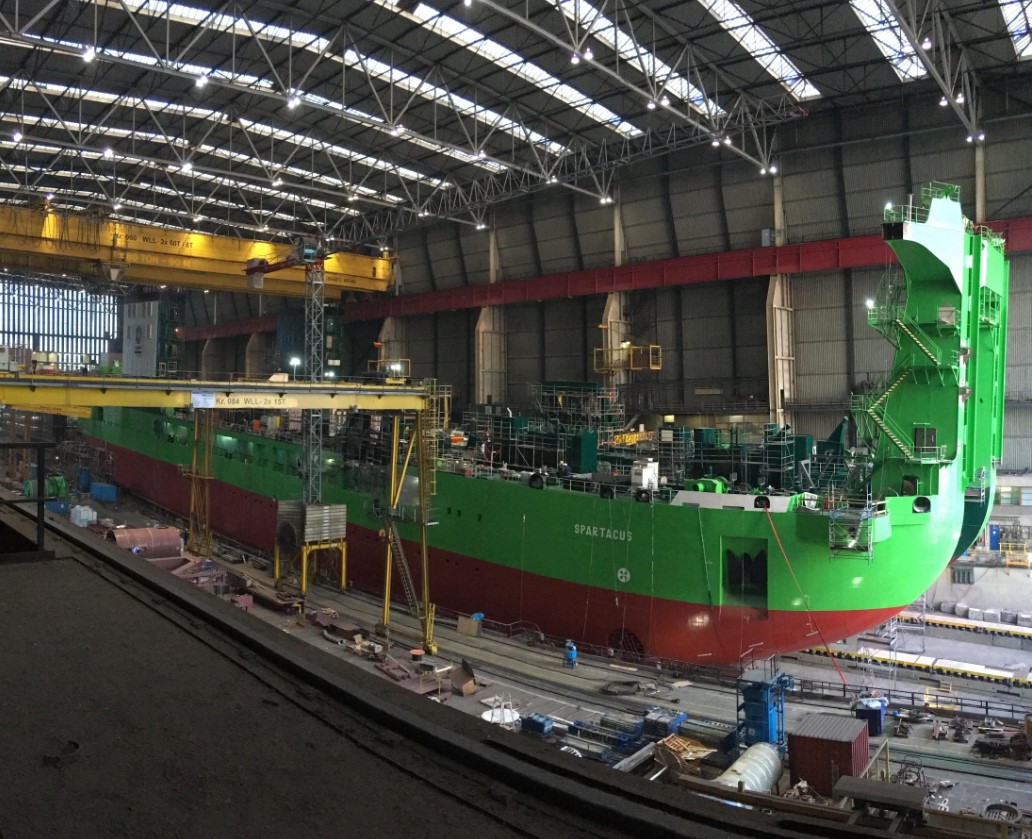 With only three days left to go, Royal IHC is putting finishing touches for the launch of the world's first dual-fueled cutter suction dredger, the Spartacus.
The launching ceremony of DEME's dredger is set to take place on Saturday, November 10, at IHC shipyard in Krimpen aan den IJssel.
The 44,180kW Spartacus will be the world's first LNG-powered (liquefied natural gas) CSD and follows the order for the first LNG-powered trailing suction hopper dredgers (TSHDs) Minerva and Scheldt River, and 'LNG-ready' Bonny River.
The concept and basic design for this 164 meters long mega cutter was done in close cooperation with DEME, Vuyk Engineering Rotterdam and IHC.
The Spartacus will be delivered to DEME in 2019.