New EDDY Pump's Subdredge for ERDC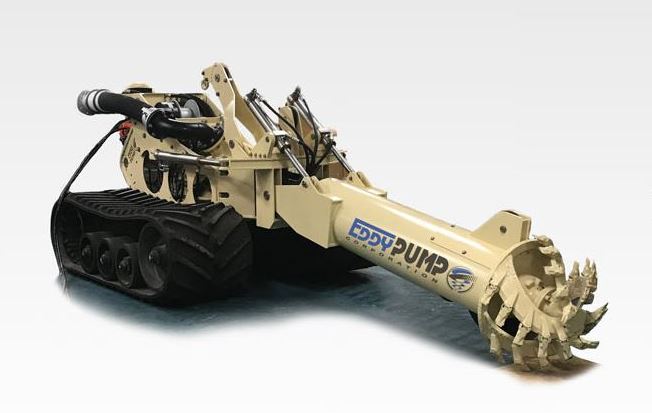 The U.S. Army Engineer Research and Development Center has taken delivery of a new remote-operated Subdredge.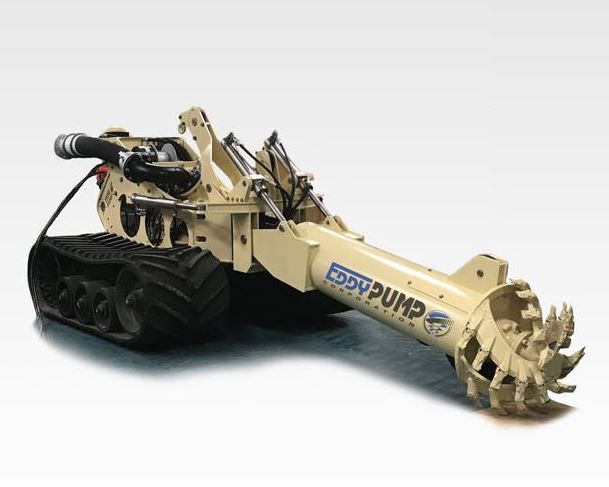 The unit was just delivered to the U.S. Army ERDC to start initial trials.
"Later this unmanned submersible unit will be utilized to conduct projects including shoreline deepening for military landing crafts, shipping channel dredging, and emergency relief projects all over the world," the California based builder of custom dredging equipment and dredge pumps said in its release.
The modular dredging system consists of three standard commercial sized shipping containers and can be deployed within an hour in any harsh dredging environment.
Subdredge specifications:
Powered by a 325 Horsepower Hydraulic Power Unit;
6-inch Eddy Pump capable of moving up to 225 cubic yards of material per hour over distances up to a mile;
Advanced machine learning capability that will allow it to operate autonomously.