PHOTO: Steel Cutting for DEME's New TSHD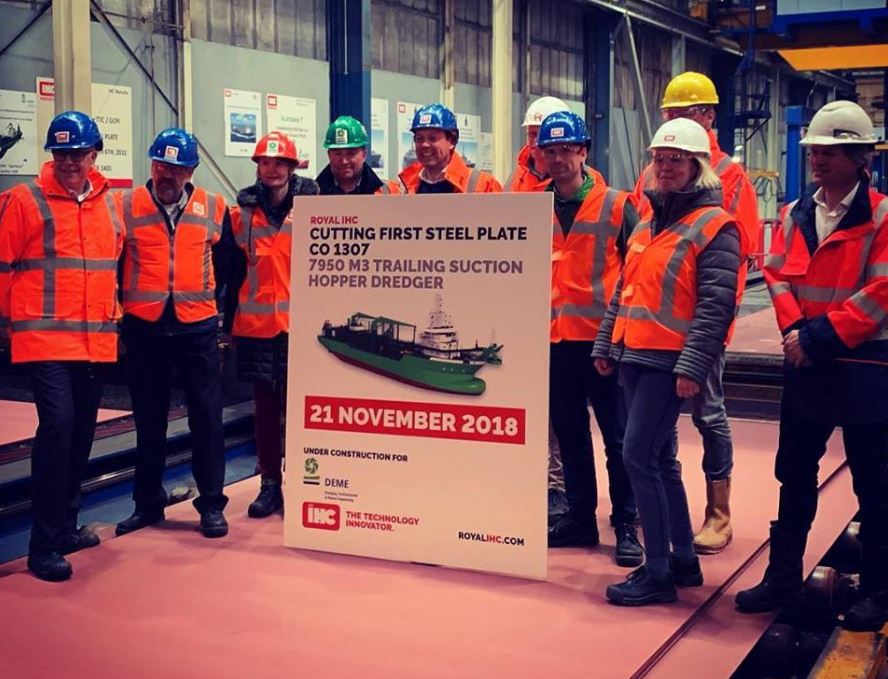 The first steel cutting for DEME's newest 7,950m³ trailing suction hopper dredger (TSHD) took place at Royal IHC in Kinderdijk, the Netherlands, today.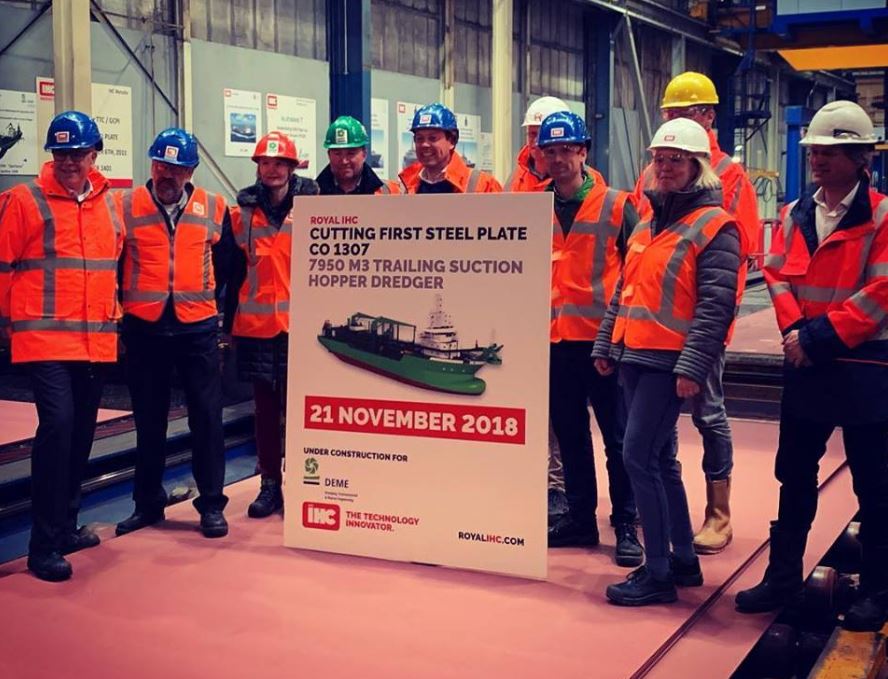 The hopper will have an identical innovative design as its dual-fuel sister vessel 'Scheldt River', which entered the fleet last year.
The Scheldt River dredger, due to its innovative design, has already won several awards: it has, for example, won the 'DPC Innovation Award' for the world's first LNG-powered dredging vessel, and the 'KNVTS Ship of the Year' award.
Since its delivery, the vessel has been operating continuously on several projects in Europe.
In September 2018, Royal IHC secured the contract for the design and build of four new vessels for DEME.
The order consists of a copy of the TSHD Scheldt River, a 2,300m³ TSHD, and two 3,500m³ split barges.