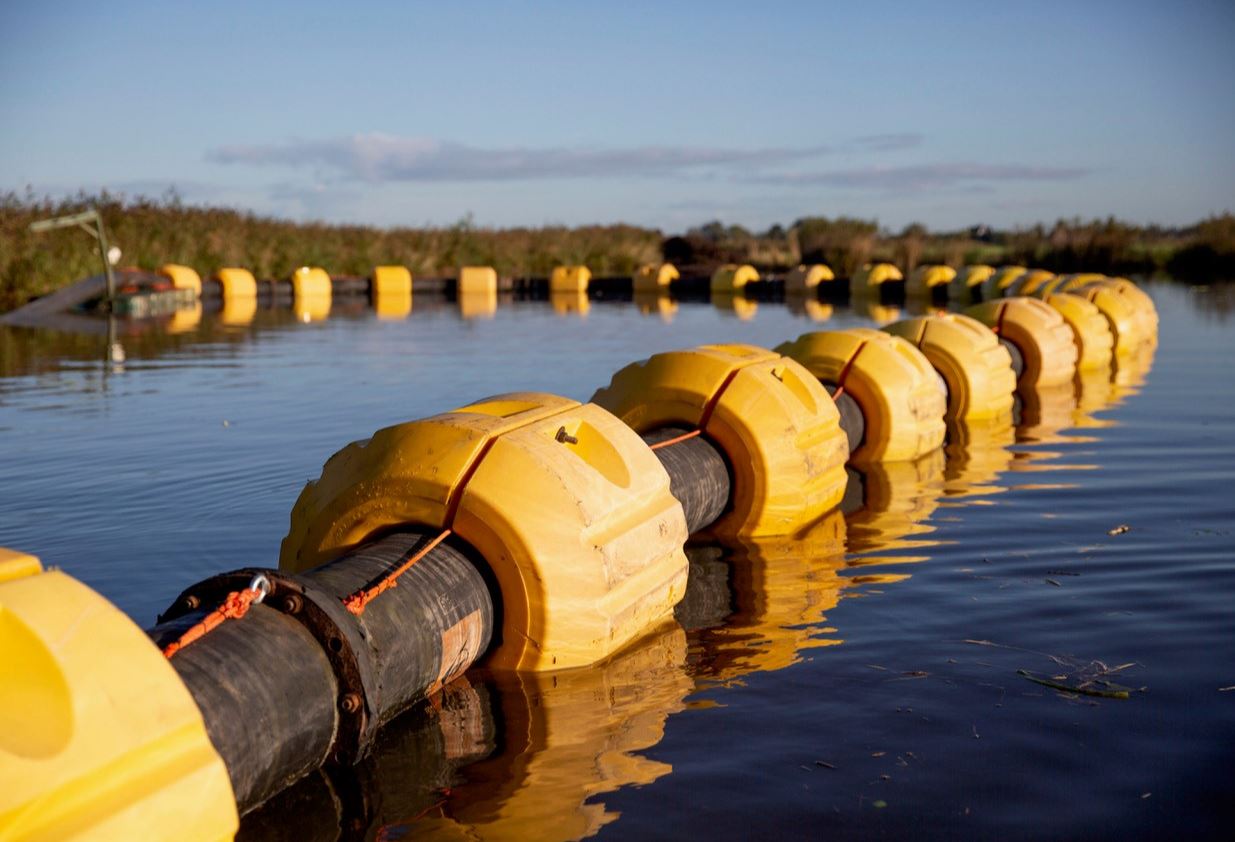 For a contracting company in the Netherlands, Waterking recently produced pontoons to easily connect HDPE pipes and dredging hoses, located behind a dredger.
The pipeline connection pontoons are designed with a lowering in the middle of the pontoons, to prevent the pipes from sliding.
The equipment has many hoisting points and is equipped with an anti-skid surface.
According to the Dutch manufacturer of amphibious equipment, it is also possible to deliver the equipment with a David crane and winches.
For a customer who owns a big sand mining company – for the second time – Waterking also delivered a set of floaters for the previously delivered HDPE pipes.
"Our floaters are made of PE, have a great impact strength and are UV ray protected. With a drone, we shot footage of HDPE pipes and floaters that were attached behind a dredger," said the company.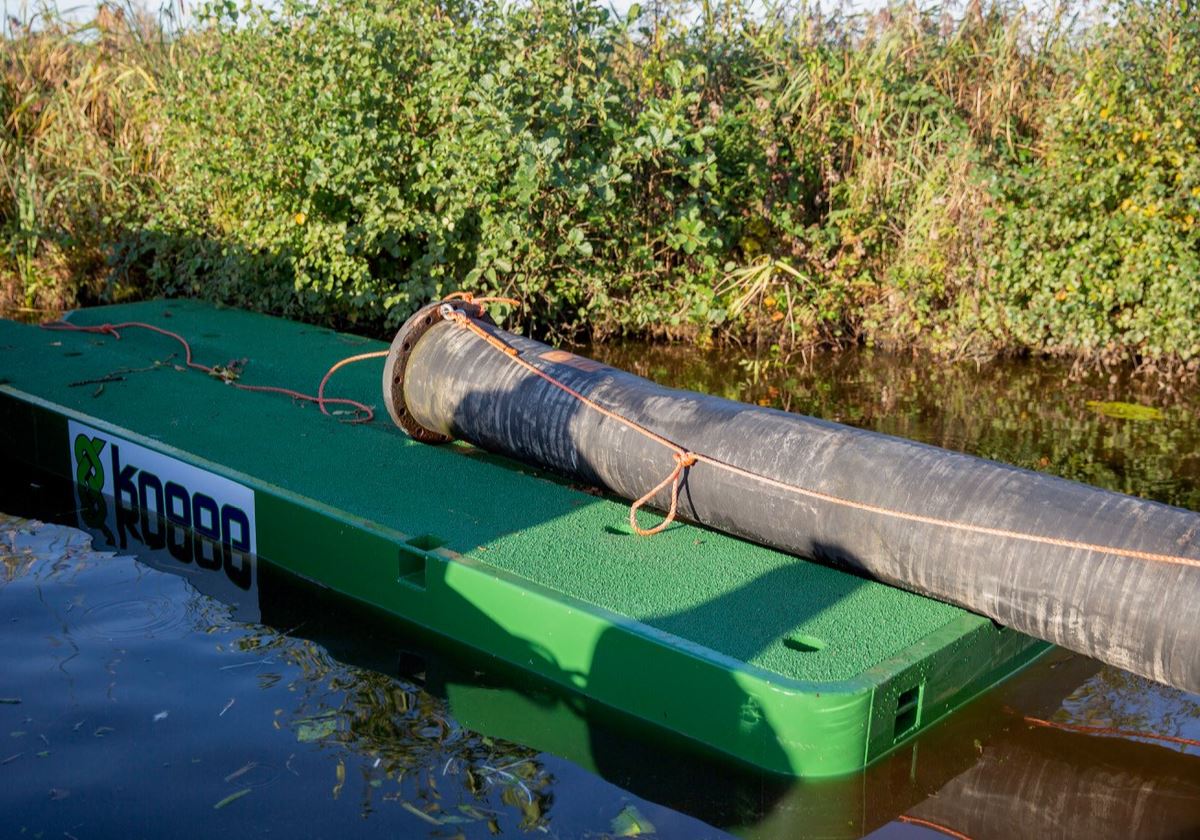 Photo: Image source: Waterking
Related news
List of related news articles