The Dutch and Belgian Dredging Industry: Exploring the Future
Increasing protectionism and differences in sustainability requirements and enforcement across countries challenge the competitive position of the Dutch and Belgian dredging sector.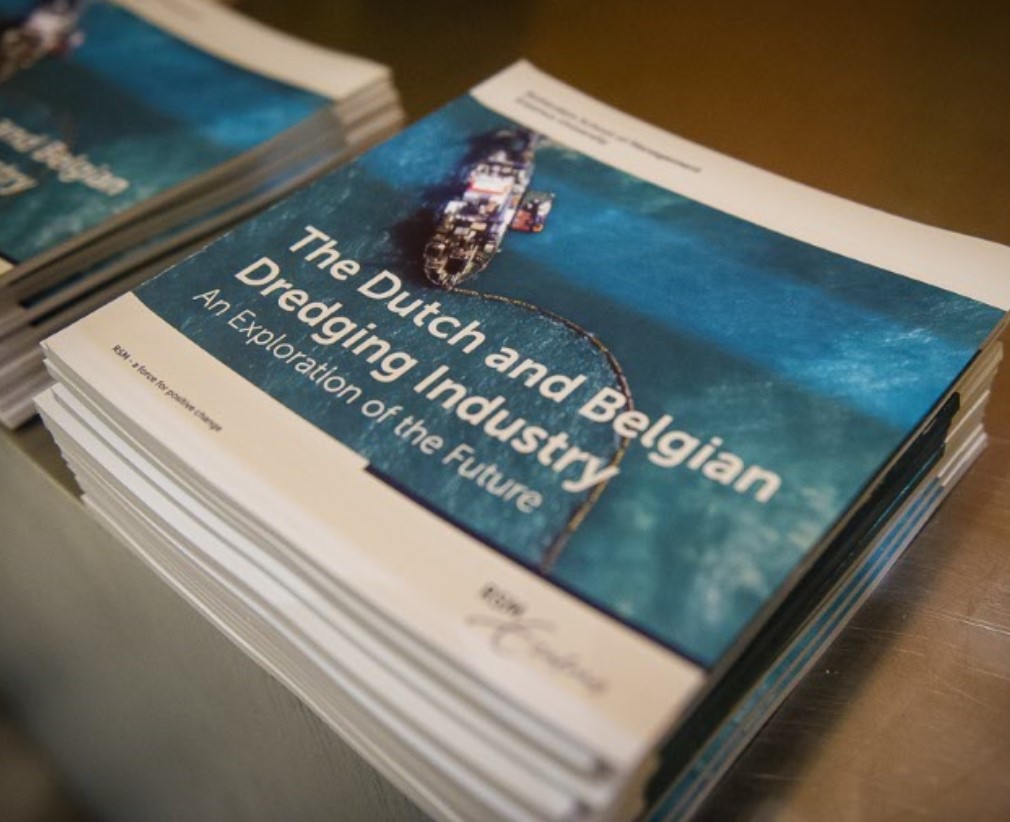 During the symposium 'The Future of the Dredging Industry' on 29 November in Rotterdam, a report was presented by Jan van den Ende, professor of Management of Technology and Innovation at Rotterdam School of Management, Erasmus University (RSM).
The main conclusions of the report are that the dredging sector in the Netherlands and Belgium still has a strong international position, but should redefine how it sees competition and innovation in order to stay relevant in the future.
The report The Dutch and Belgian Dredging Industry: An Exploration of the Future indicates that several trends can strengthen the sector further: new demands for dredging, such as those resulting from global warming and coastal urbanization, and the quest for sustainability.
Research project leader Prof. Jan van den Ende: "This industry report advises the sector to re-strengthen collaboration vertically as well as horizontally between parties. In addition, new business models such as servitisation, disruptive innovation, influx of knowledge from other sectors such as data analytics, and collaborating with start-up companies can rejuvenate the sector's innovative potential."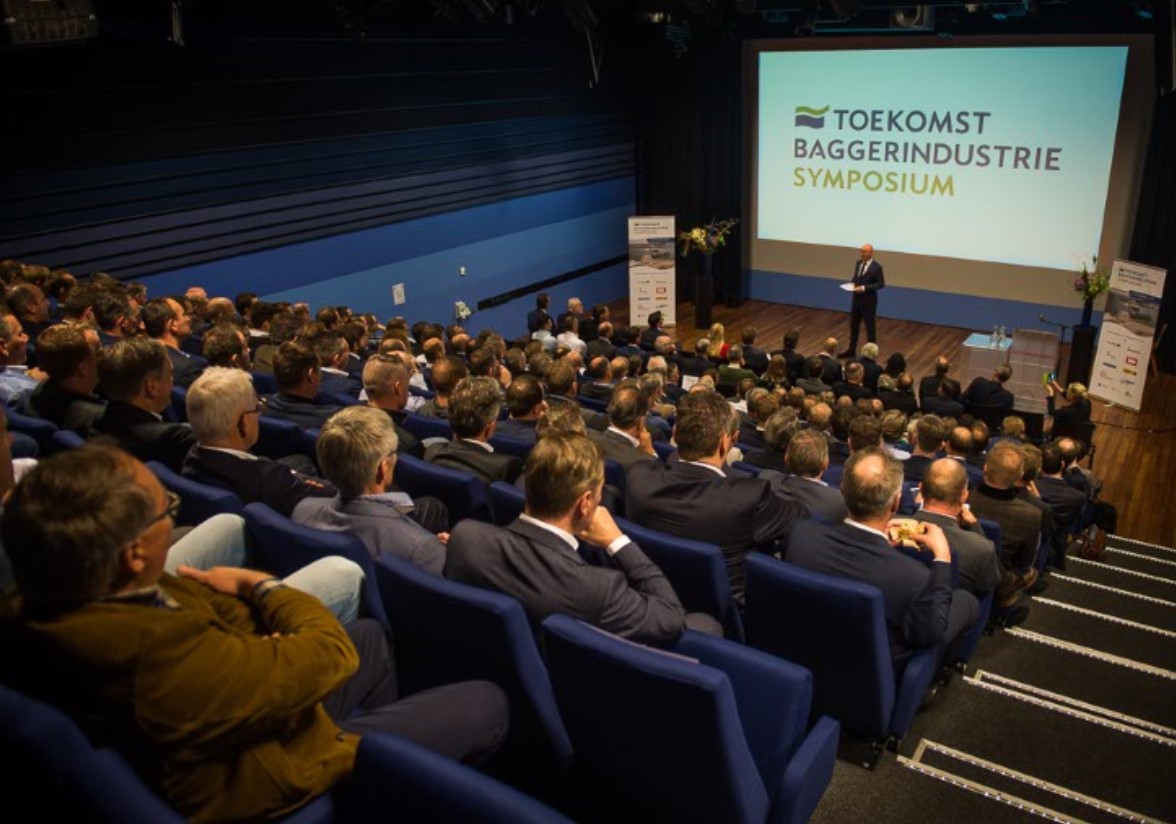 In addition to the presentation of the report, historian Dr Joke Korteweg tried to clarify the strong geographical roots from the dredging cluster in the Netherlands and Belgium. Also, organisations such as Van Oord, Royal IHC and Rijkswaterstaat present their vision on the future of dredging.
After the break, a pitch debate was hosted between small innovative companies based in the Maritime Delta region. For example, the Delft-based company QLayers demonstrated how a 'sharkskin' coating can be applied on ships to reduce fuel consumption.
In addition, OnBoard presented a platform solution for collecting and analyzing information. Netics showed that dredging sludge is valuable material using dredged material to build constructions in a sustainable way. Taniq illustrated how they innovate production of dredging hoses.
The symposium ended with a panel discussion on innovation and cooperation in the sector. As a follow-up to the symposium, regional economic development organisation InnovationQuarter & Maritime Delta will organise two workshops on the themes digitalisation and sustainability in the dredging industry. These will take place beginning of February.