Fountain Lake Dredging Resumes in April
As the dredger hibernates in Edgewater Bay, the Shell Rock River Watershed District (SRRWD) staff is busy preparing for the Fountain Lake's next dredging season.
According to the District's latest update, the dredging operations will begin presumably in mid-April 2019, weather permitting.
The dredging work for this year was concluded in October, with roughly 300,000 cubic yards of sediment removed from the lake.
The Shell Rock River Watershed District Board of Managers approved a nearly $5.1 million contract with J.F. Brennan Company Inc., LaCrosse, Wisconsin-based dredging contractor in March 2018 for the first phase of Fountain Lake dredging work.
For this project, the contractor is using its pipeline and 14- to 16-foot dredger to remove up to 616,000 cubic yards of sediment from the bottom of Edgewater Bay.
The first phase of the work is expected to last until the end of 2019.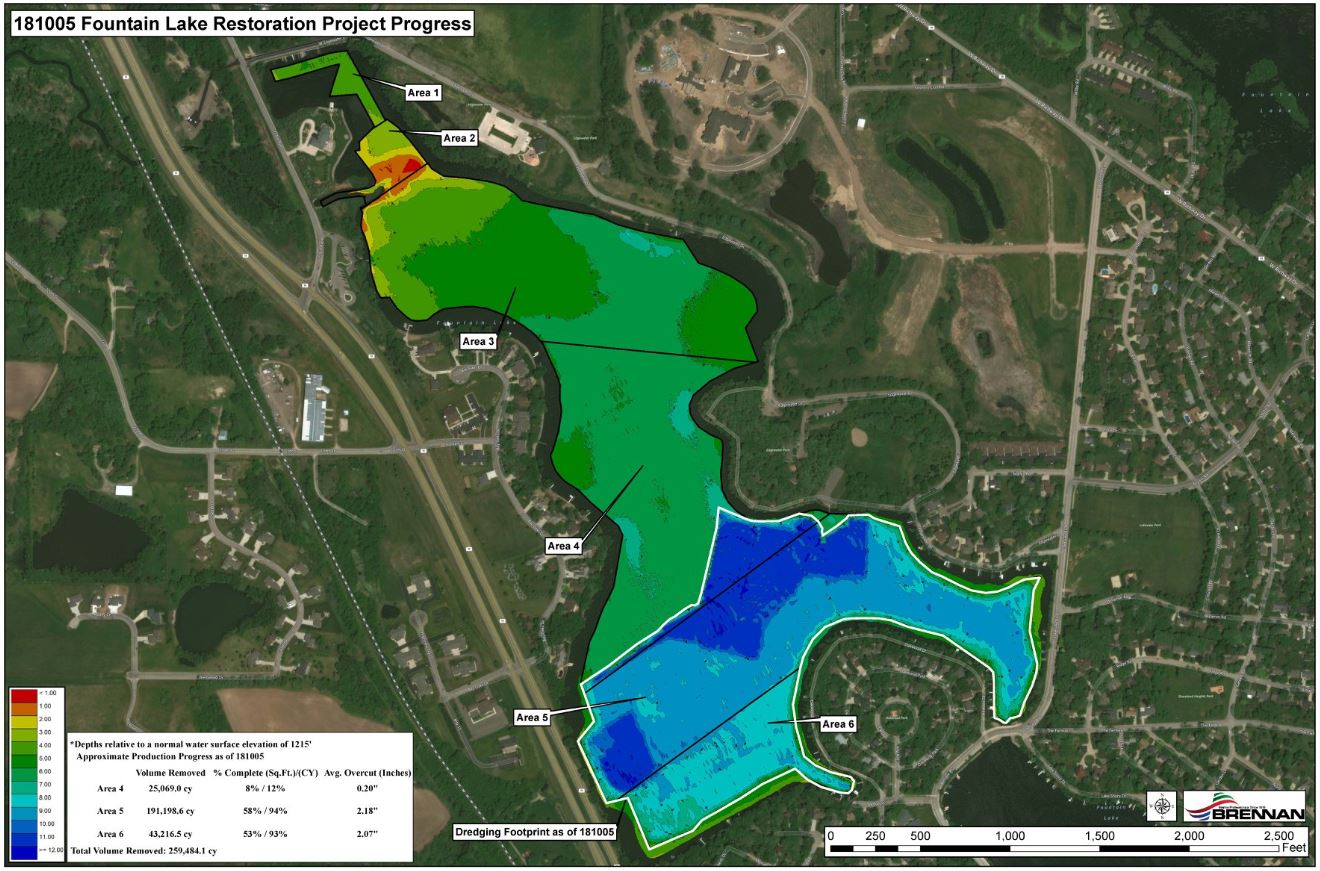 Related news
List of related news articles