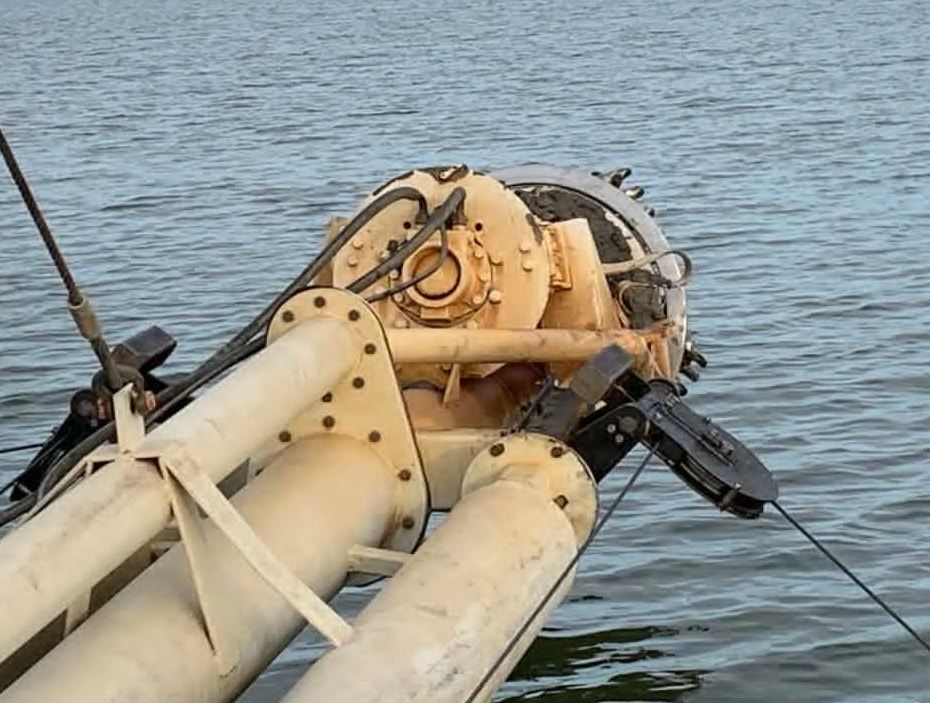 ECTMarine, a Dutch supplier of dredging components, services and design, has just released the latest update on upgrading works for C.J. Duivenvoorde's cutter suction dredger (CSD) Adriaan.
The upgrade work includes the installation of a set of new and improved side sheaves on the cutter ladder front part.
The new sheaves are designed to:
lengthen the operational life of the cables and sheaves itself;
improve the alignment of the cable and sheaves for smoother operation.
The upgrading of the sheaves for the CSD Adriaan is part of an overall upgrading process of which a spud carrier and cutter head have already been installed previously.
C.J. Duivenvoorde, the Dutch Dredging's subcontractor, was founded under the name Fa. C.J. Duivenvoorde and Zn. in 1946 by Jacobus Cornelis (Kees) Duivenvoorde.
Photo: Image source: ECTMarine