Busy Year Ahead for FSUE Rosmorport
FSUE Rosmorport General Director, Andrey Lavrishchev, has delivered an interesting presentation about the company's plans for 2019 during the recent 2nd Hydraulic Engineering Structures and Dredging Congress in Moscow.
On the first day of the congress (Feb 20), Andrei Lavrishchev gave a speech titled "Perspective projects for the development of the sea port infrastructure, including the construction of hydraulic structures and dredging".
In his presentation he said that according to the company's plan for 2019, FSUE Rosmorport is going to dredge 12.1 million cubic meters during this dredging season.
Andrey Lavrishchev added that the scope of maintenance dredging in 2019 is to reach 10.4 million cbm, while dredging under the new construction projects is planned in the amount of 1.7 million cbm. The amount of material to be dredged by the company's own dredging fleet is estimated at 8.4 million cbm.
"Each year, FSUE Rosmorport carries out dredging works using its 18 dredgers, 12 barges as well as other auxiliary equipment. In 2018, the company carried out maintenance dredging works in the amount of about 8 million m³ at 57 different sites around the country," said Andrey Lavrishchev during this presentation.
He continued by saying that at present, FSUE Rosmorport is implementing three major port construction projects that will include significant amount of dredging works.
These projects include construction of the cruise and cargo-passenger terminal in the town of Pionersky, Kaliningrad region; construction of a coastal and maritime infrastructure complex in the seaport of Gelendzhik; and construction of a complex for transshipment of coal in the bay Muchka.
Andrey Lavrishchev also said that in 2019, the company will complete the purchase of a new dredger and two hopper barges.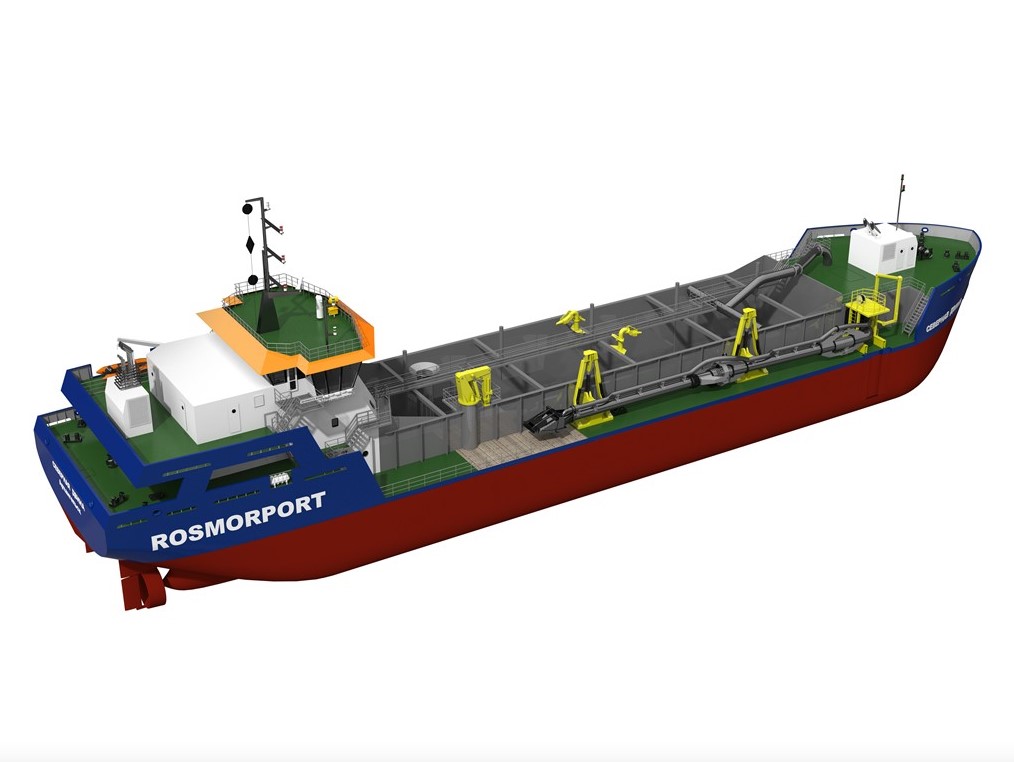 Related news
List of related news articles