Baltimore Harbor Dredging Project Almost Done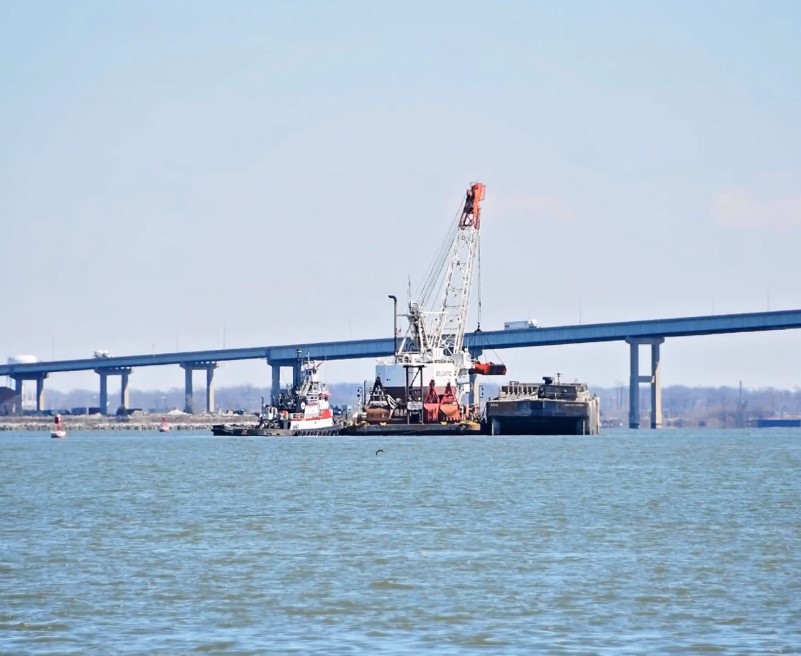 Crews are finishing up the latest round of Baltimore Harbor maintenance dredging works, reported today the U.S. Army Corps of Engineers, Baltimore District.
According to USACE, the work is part of the regular maintenance of the multiple channels that go from the mouth of the Chesapeake Bay in Virginia all the way into Baltimore Harbor that require periodic dredging to ensure continued safe navigation for vessels going in and out of the Port of Baltimore.
The work started in December and has included the dredging of roughly 2.5 million cubic yards of material from six different shipping channels, the Curtis Bay, Craighill Entrance, Craighill Channel, Craighill Angle, Craighill Upper Range, and Cutoff Angle segments.
When fully completed, the channels will be dredged to a depth of 51 feet plus one to two feet of allowable overdepth.
The work is being done through a $17.5 million contract that was awarded to Norfolk Dredging of Virginia.
Related news
List of related news articles