Tender Released for Kalama Port Dredging Project
The Port of Kalama (WA) announced today that the tender for TEMCO Berth Maintenance Dredging Project is open for submissions.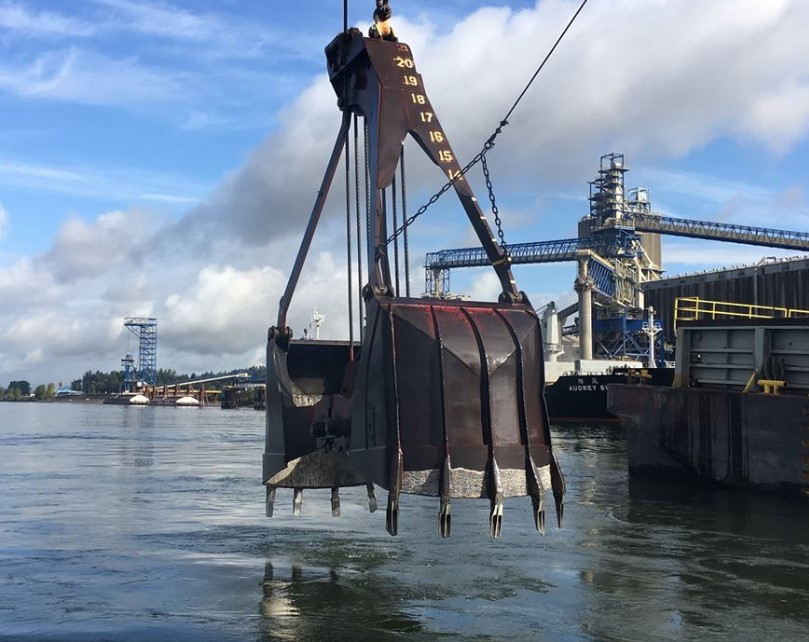 The port will be receiving sealed bids at the Port Office, 110 West Marine Drive, Kalama, Washington 98625 until May 3rd, 2019 at 2PM (PST).
Bid packets containing plans, specifications, proposal, contract, bond, and detailed instructions to bidders can be find online or at J2 Blue Print Supply Co., located at 8100 NE St. Johns Road, Suite B101, Vancouver, WA.
Overall, the TEMCO Berth Maintenance Dredging Project includes excavation of approximately 55,000 cy of dredged materials by either a hydraulic or mechanical dredge to elevations between -43 feet and -45 feet relative to Columbia River Datum (CRD) with 2-feet of payable over-dredge as directed by the port.
The project also calls for the placement of dredged material into the Washington Beach Nourishment Site or in the upland South Port Site.
The contractor is required to provide unit pricing along with the total costs as outlined in the Bid Form and schedule for completion of dredging.
Selection of the contractor will be based upon Schedule of Prices and Bid Total Including Sales Tax to complete the work. On-site construction will take place between September 1, 2019 and September 30, 2019.