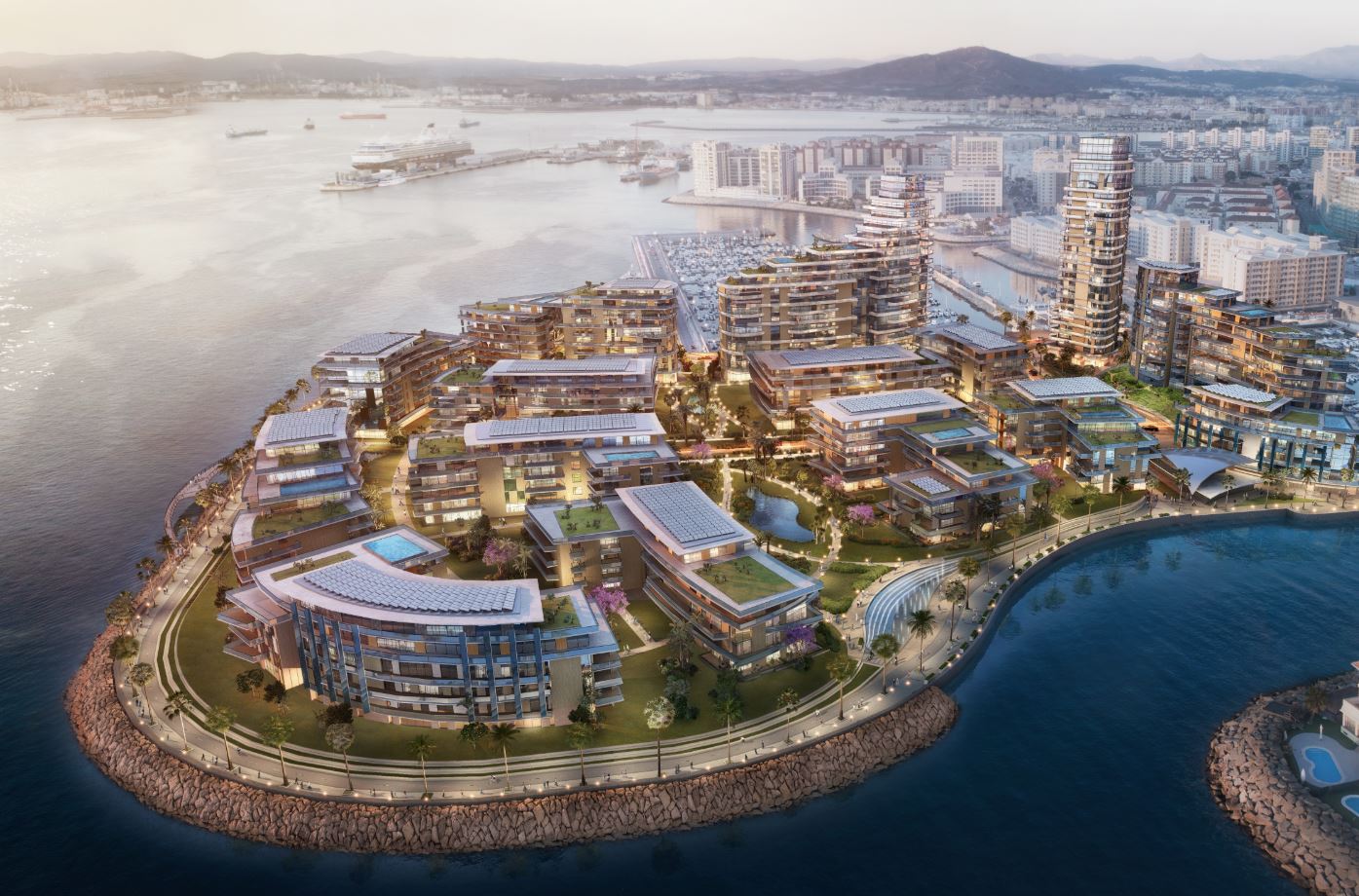 The Government of Gibraltar has agreed commercial terms for the creation of a new reclamation project and subsequent development within the harbor – to be known as Victoria Keys.
According to an official announcement, the development project will be conducted by Harbor Developments Limited, a consortium made up entirely of locally based developers.
The land reclamation – situated in a prime location to the West of Coaling Island – is set to create up to 60,000m² of new land area.
The new land will provide for the sustainable growth and expansion of the City of Gibraltar on the western side of the Rock, inside Port waters, for the next decade, much as the reclamation carried out by the GSLP did in the late 1980's, said the Government in its release.
"The reclamation costs will be financed by a Government owned company on a fully secured basis using funds raised from the £300 million institutional investment in Gibraltar. Once the reclamation is complete, the Government owned company will be repaid, with interest, and additionally will also receive a prime site (being 50% of the southernmost side of the reclaimed plot) with a guaranteed value of £25 million," the statement reads.
The development project will be required to go through all proper procedures relating to the Town Planning Regulations and in particular the Environmental Impact Assessment procedures. Statutory consultations with Government representatives and all interested agencies and parties are due to be scheduled shortly, said the Government.
Photo: Image source: gibraltar.gov.gi