Environment Agency's New Green Legacy
The Environment Agency has just announced new green legacy for £2.6 billion flood and coastal risk management program.
According to the release, the Environment Agency reported a set of new supplier arrangements and partnerships which will increase efficiency, value for money and the green legacy of its £2.6bn capital investment program.
The program aims to better protect 300,000 homes from coastal erosion and flooding up to 2021 and beyond.
Effective from April 2019, the Environment Agency's Next Generation Supplier Arrangements (NGSA) will form the basis of new ways of working which will help better protect people and the environment whilst ensuring that sustainable development is at the core of Environment Agency projects.
Toby Willison, Executive Director of Operations at the Environment Agency, said: "This ambitious new framework will help us to continue to deliver our £2.6 billion flood and coastal defense program in a way which ensures that sustainability, efficiency and value for money remain at the very heart of the work we do to protect people, homes and the environment."
The NGSA arrangements run through to 2023 with the opportunity to extend to 2027.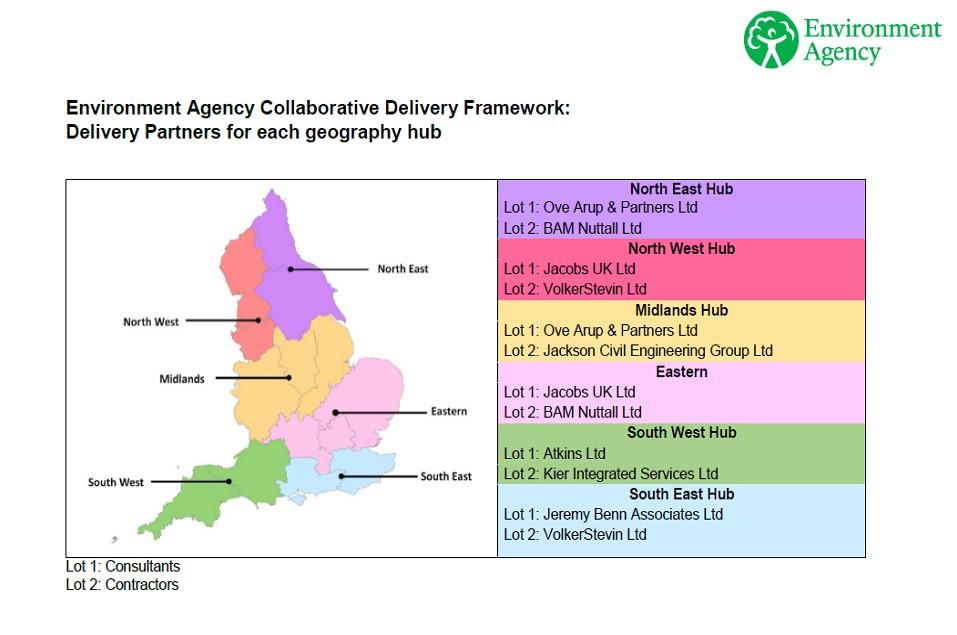 Related news
List of related news articles