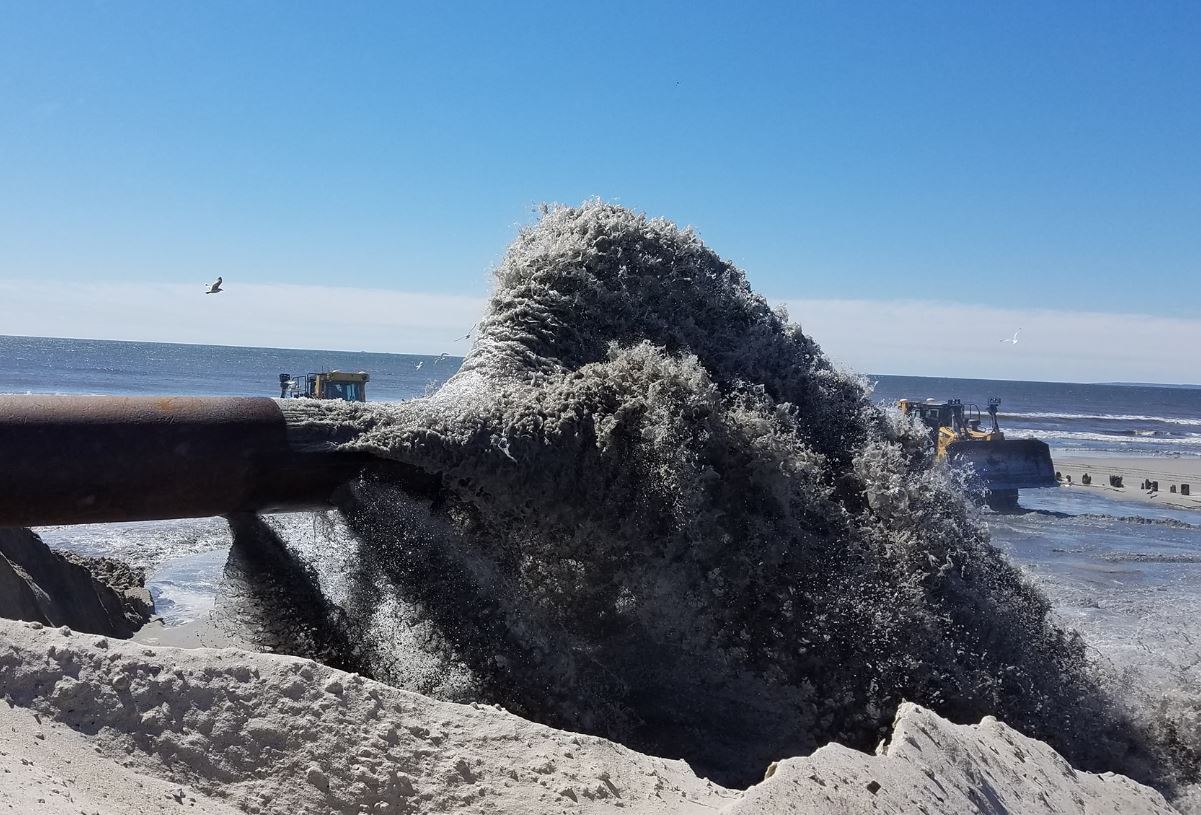 The U.S. Army Corps of Engineers' New York District has just released these amazing photos from the Rockaway beach replenishment project, conducted between Beach 92nd Street and Beach 103rd Street.
USACE awarded a $10.7 million contract recently to the Cranford, NJ, based Weeks Marine for maintenance dredging work on the East Rockaway Inlet Federal Navigation Channel.
According to USACE, the main goal of this scheme is to beneficially use dredged sand to re-nourish and restore Rockaway beaches.
The city is contributing $2.7 million to pump the sand two and a half miles farther west along Rockaway Beach in order to restore this section of the beaches which were closed last year because of significant erosion.
It is expected that this dredging program will be completed before June 1, 2019, which is the beginning of Hurricane season.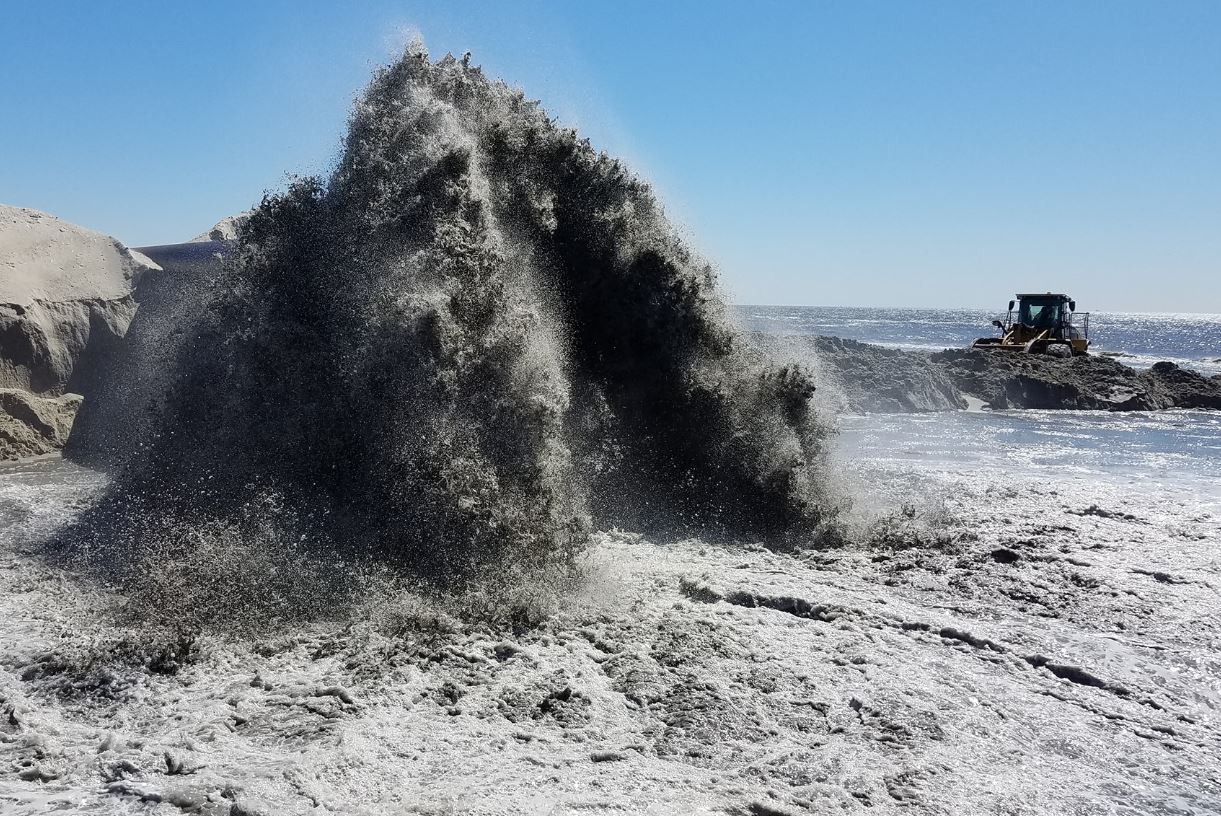 Photo: Image source: USACE