RH Marine Systems for LNG TSHD Ecodelta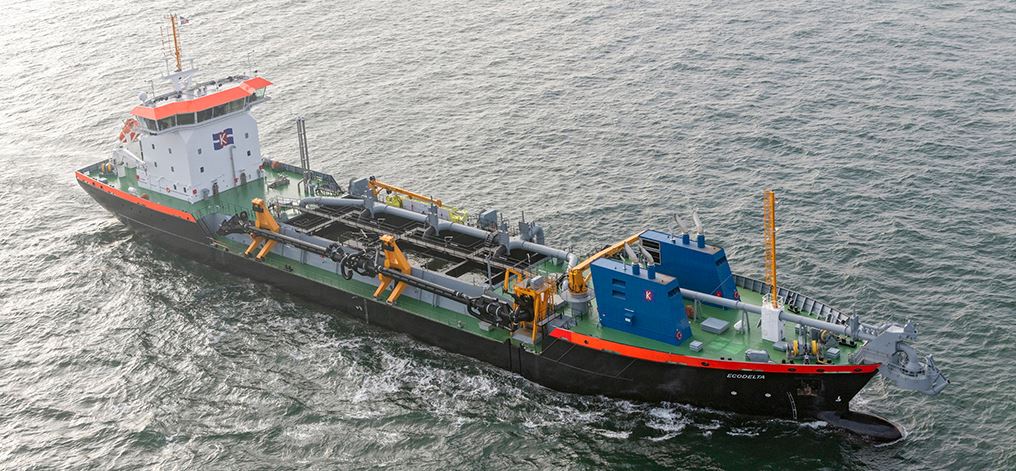 RH Marine has supplied its Rhodium Alarm Monitoring System (AMS) and Dynamic Positioning and Tracking Control System (DPT) for the Ecodelta, the first Dutch dredger on LNG.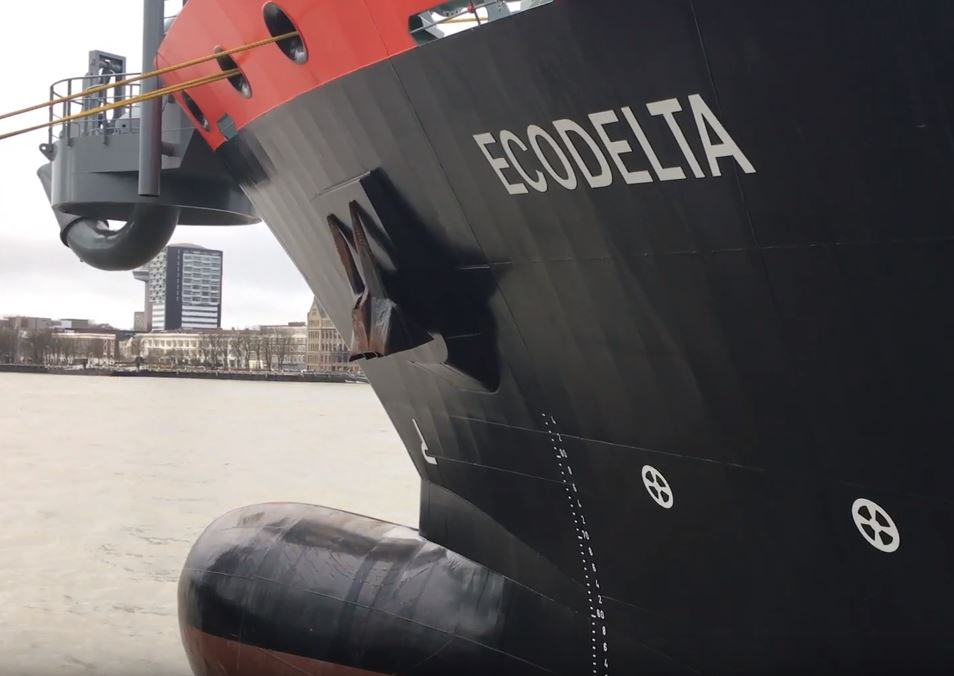 The trailing suction hopper dredger (TSHD), owned by Van der Kamp, is 134 meters long, 21 meters wide and can dredge up to 37 meters deep. It has a capacity of 5500 cubic meters. The Ecodelta has five LNG engines and four electric motors.
The Ecodelta, christened in January 2019, has four dual-fuel engines and an on-board gas engine. All drives are operated by four electric motors.
For its classification, the Ecodelta needs an alarm and monitoring system. According to RH Marine, their AMS system monitors all operating systems on board via sensors, from propulsion to dredging. It can be monitored and read out on screens in the desk on the bridge, but also in the engine control room of the engine room and on other workstations.
"Van der Kamp is an old client for whose ships we have often supplied such systems. For the company it is especially important that our systems are open systems that can easily be integrated with their own systems on board," said Bart Lamme, account manager of RH Marine.
Van der Kamp also opted for RH Marine's DPT system, which was initially developed for the dredging sector.
This system can keep the dredger in position, but the Ecodelta can also sail at slow speed a pre-set heading during the dredging.
Technical specification:
Length over all 134.10m;
Breadth 21.40m;
Depth 8.35m;
Dredging draught 7.35m;
Hopper capacity 5,500m³;
Diameter of dragarm 1,000 mm;
Maximum dredging depth 37.0m;
Installed power (4 dual fuel generator sets) 7,600 ekW;
Azimuth thrusters 2×2,300 bkW;
Bow thrusters 2×500 bkW;
Volume LNG tank (approx.) 325m³.