Port of Townsville Channel Upgrade Project Moves Forward
The $193 million Port of Townsville Channel Upgrade Project has taken another major step with a multi-million-dollar rock supply contract awarded to Holcim Australia Pty Ltd.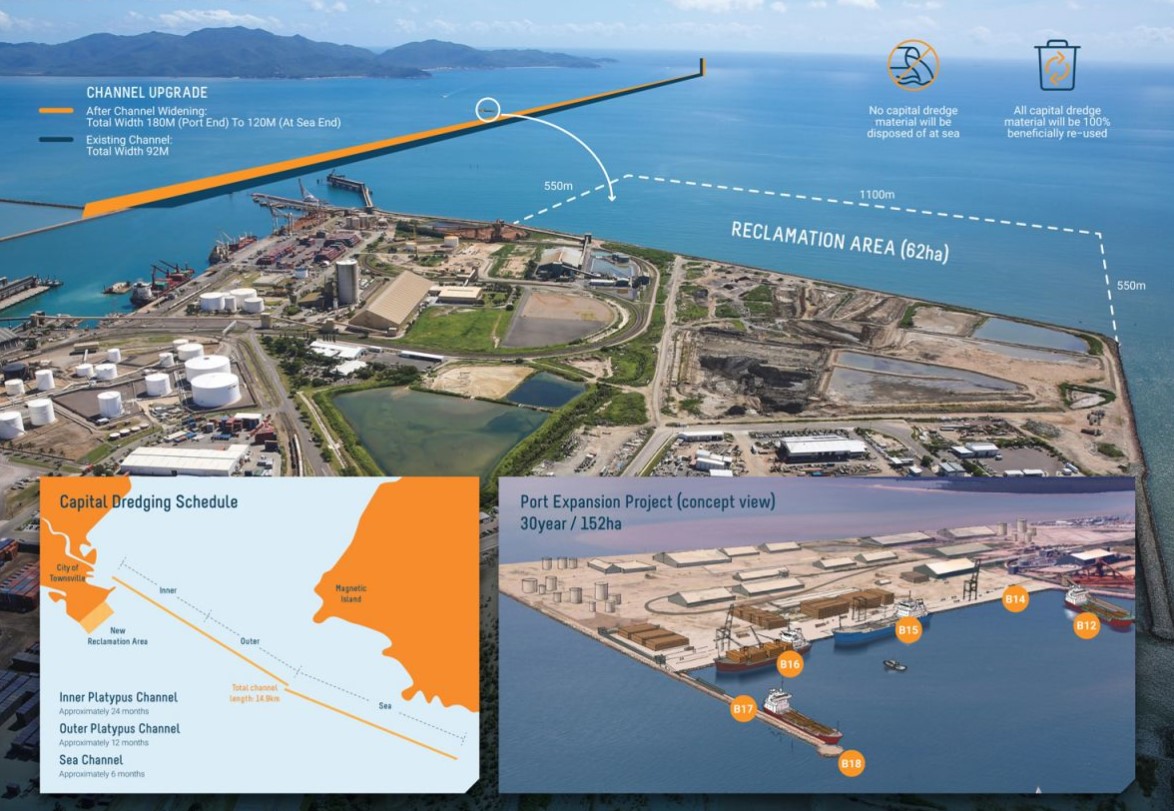 Holcim will supply a significant portion of the rock required to construct the wall that will protect a 62-ha Reclamation Area that will eventually accommodate expanded Port infrastructure.
Holcim General Manager Queensland Aggregates, Peter Ambrose, said that the company had the experience needed for a major project of this scale.
"Holcim is pleased to be awarded one of the rock supply contracts for the Port of Townsville's Channel Upgrade project and continue our proud history of supplying high quality rock for vital marine infrastructure projects," Mr Ambrose said.
Port of Townsville Limited Chief Executive Officer, Ranee Crosby, added that more than 600,000 tonnes of core and armor rock will be required over the next 12 months for the construction of the rock wall.
Ms Crosby added that there will a phased start to rock haulage that will occur between 6am and 6pm, Monday to Saturday.
Project background
The $193 million Channel Upgrade has taken more than 10 years in planning, including Commonwealth and State Government environmental approvals.
It represents the biggest investment project in the Port's history and involves widening of the shipping channel to accommodate ships of up to 300 meters in length.
Due to the narrowness of the channel, only ships of up to 238 meters can currently access the Port. The Queensland and Commonwealth Governments have each committed $75 million for the project, with the Port of Townsville contributing $43 million.
Channel Upgrade Project timeline:
First half 2019 – Rock deliveries start for construction of 62ha Port Reclamation Area;
Second half 2019 – Construction of Port Reclamation Area begins;
First half 2020 – Channel widening begins – scheduled to be completed in less than four years;
2023 – Cruise, military and commercial ships of up to 300 meters will be able to access the Port.