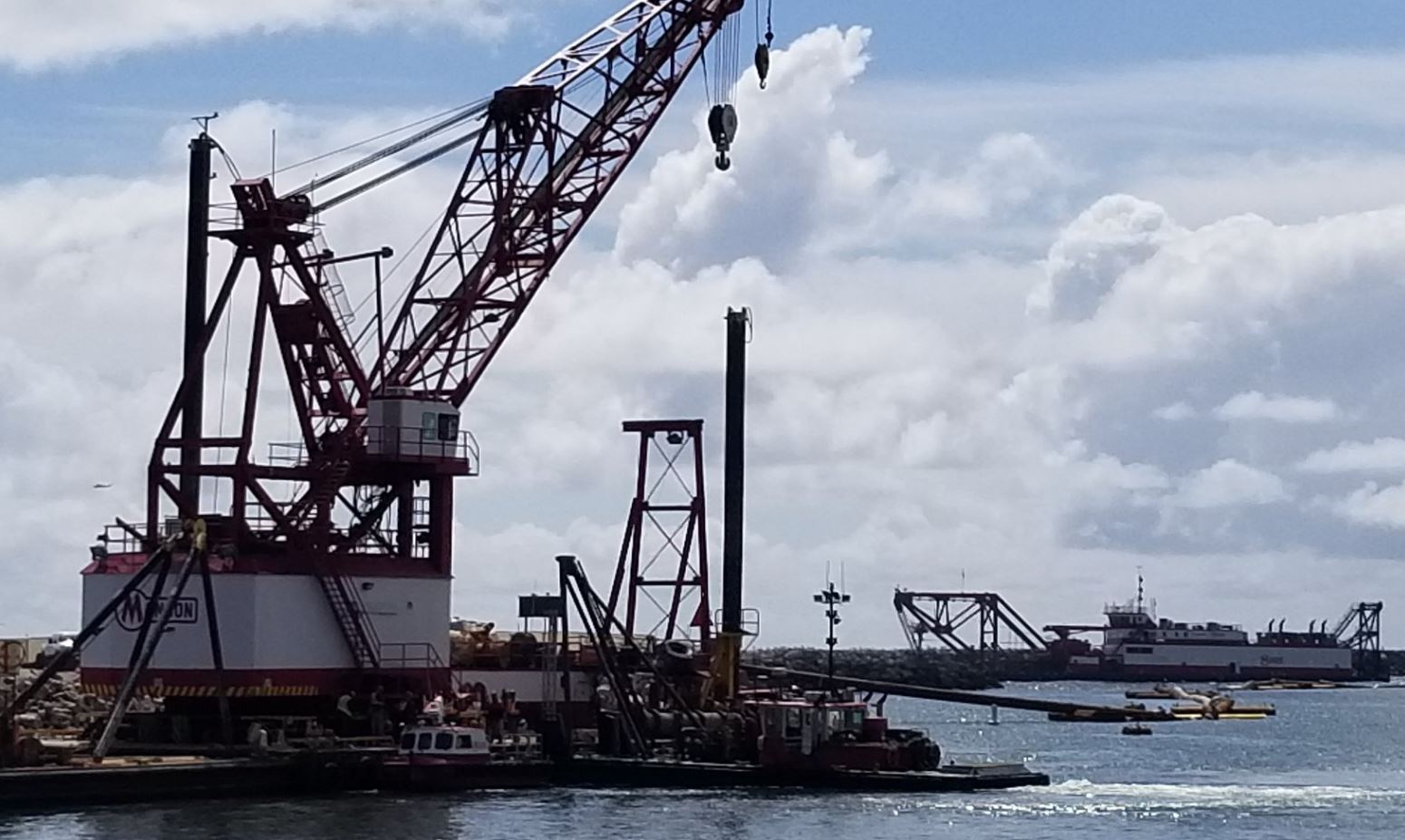 Manson Construction officially kicked off the City of Oceanside Harbor Dredging Program yesterday, the city said in its latest announcement. 
Over the last few days, the company moved its equipment from the recently completed Ventura County dredge project and started works on the Oceanside scheme.
During the latest survey of the harbor entrance in February 2019, Manson determined there is 300,000 cubic yards of clean material to be placed on Oceanside beaches.
It is expected that this dredging scheme will be completed before Memorial Day weekend (May 27), depending upon weather or other factors.
In 2017, Manson successfully removed 440,000 cubic yards of beach quality sand from the harbor and placed it along Oceanside's beaches.
Photo: Image source: City of Oceanside Harbor