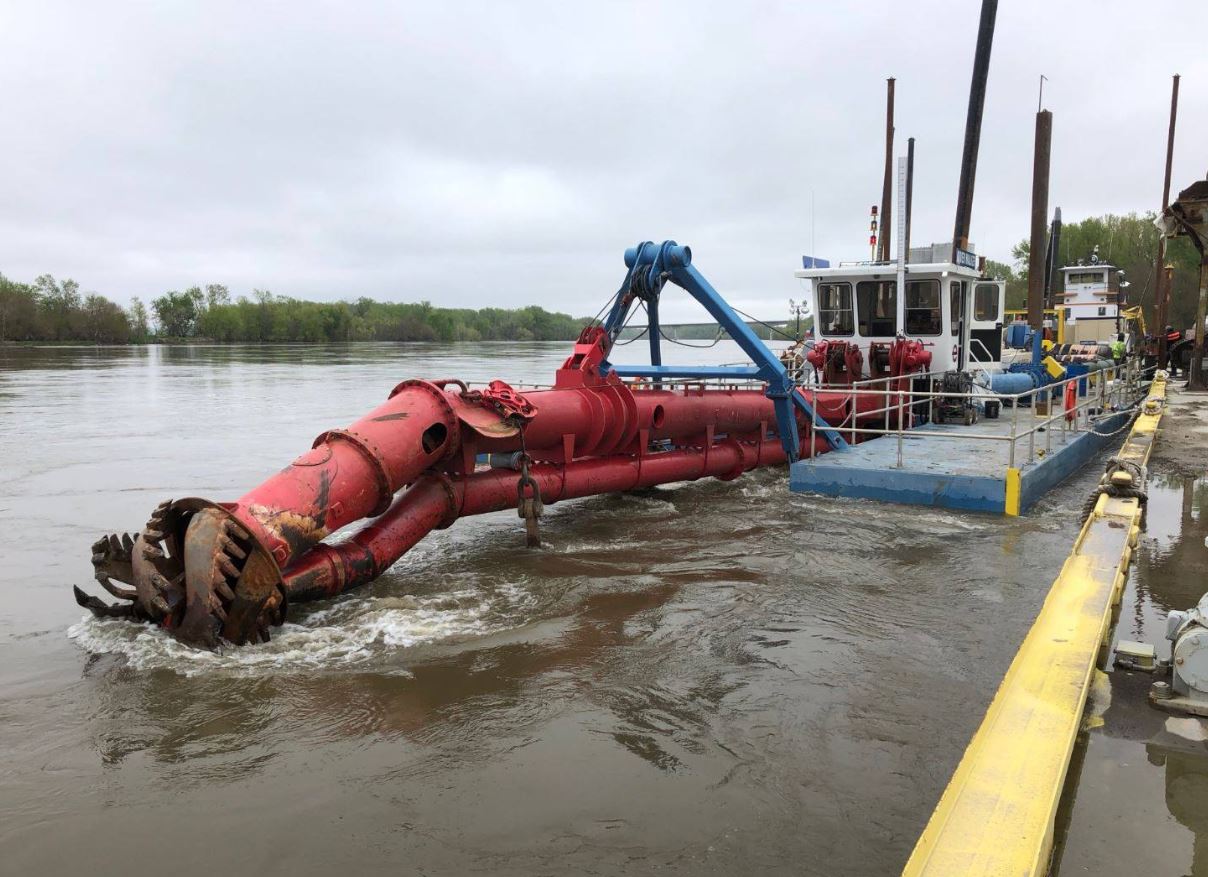 An Ellicott dredge is on its way to Levee L575b for a repair work on one of the breaches along the Missouri River near Hamburg, Iowa, according to the U.S. Army Corps of Engineers Omaha District's latest announcement.
The contract, aimed to protect critical infrastructure along the waterway, was awarded to Newt Marine Services, Dubuque, Iowa, in April.
Ellicott Dredges, a Baltimore based dredge manufacturer, also shipped a new 18" Booster Pump to the site location recently, where it will be used in conjunction with the Ellicott Series 1270 Dragon Dredge.
According to their release, USACE expects that the majority of the breach repair fill material will be dredged from the riverbank near the site.
The work is anticipated to be completed by 80 calendar days after Notice-to-Proceed.
Photo: Image source: USACE