Oceanside Dredge Update: Bad Weather Shuts Down Dredging Operations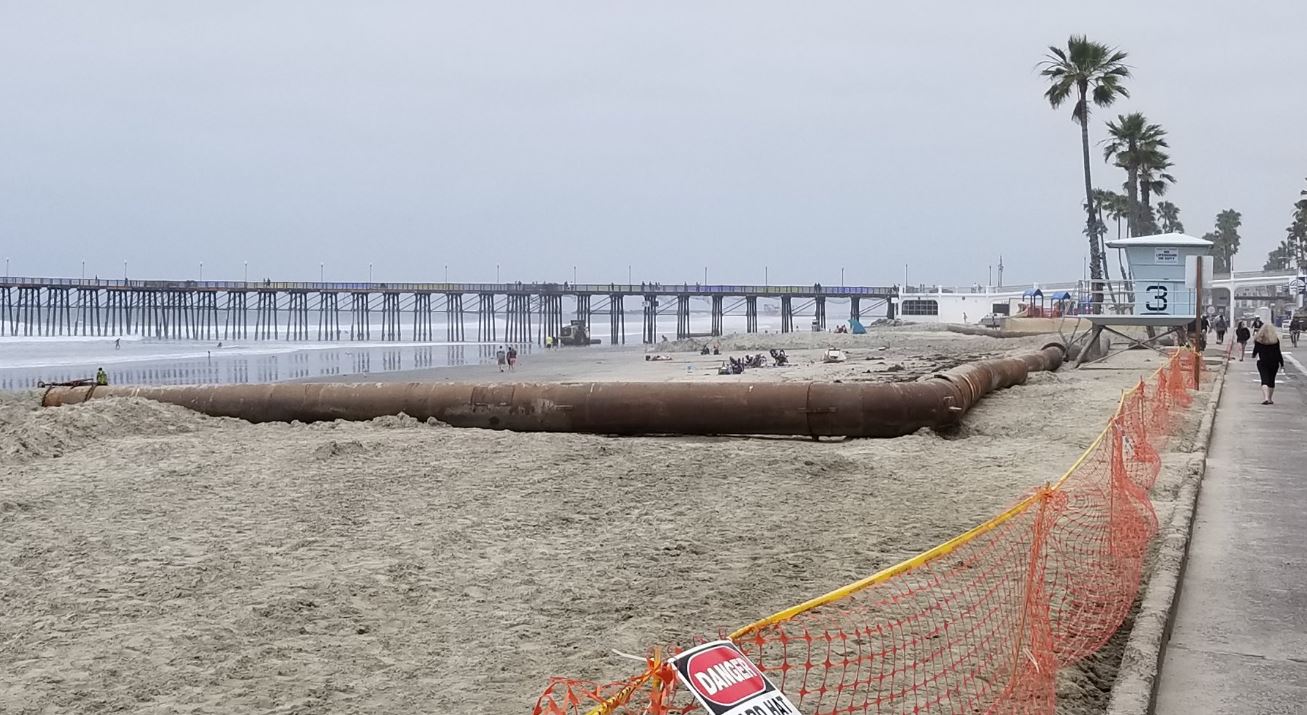 The City of Oceanside Harbor, CA, has just released the latest update of their harbor dredging project, saying that weather has shut down dredging operations since Sunday, May 12th.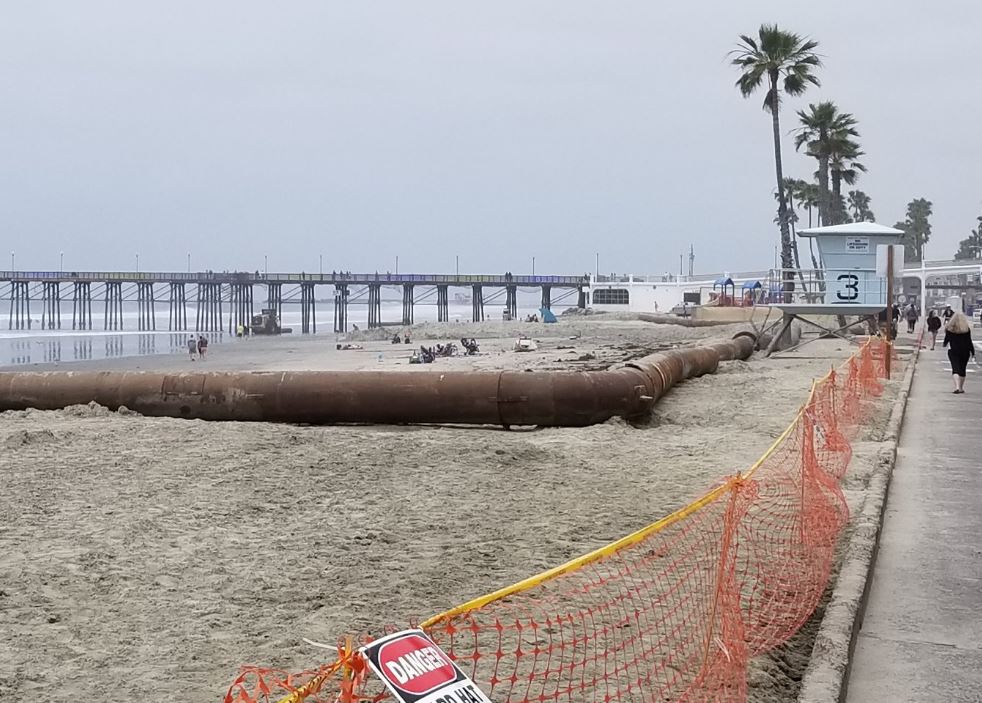 Based on current weather forecasts, dredging will not resume until Friday, May 17th. That was the original day that Manson Construction was planning to finish all dredging operations and begin demobilization.
Now, Manson is waiting to see if ocean swells subside enough to dredge on Saturday and Sunday, May 18 and 19.
The contractor would begin demobilization on Monday, May 20th, which leaves them just 5 days to ensure that all dredging equipment has been removed completely in time for Memorial Day weekend, said the city.
According to the update, "Manson has dredged the minimum contract requirement of 200,000 cubic yards and minimum channel depth of 25'. With the possibility of only two remaining days to dredge, Manson will likely not meet the maximum contract amount of 280,000 cubic yards."
The discharge pipe is positioned south of the pier near Tower 3.
"The hope is that Manson will have a break in the weather so that they can dredge for two additional days and deliver another 50,000 to 60,000 cubic yards of sand to that location. If the oceans swells persist through this upcoming weekend, then no additional sand will be dredged and Manson will begin demobilization," the city said.