NS Mayport Dredging Project Completed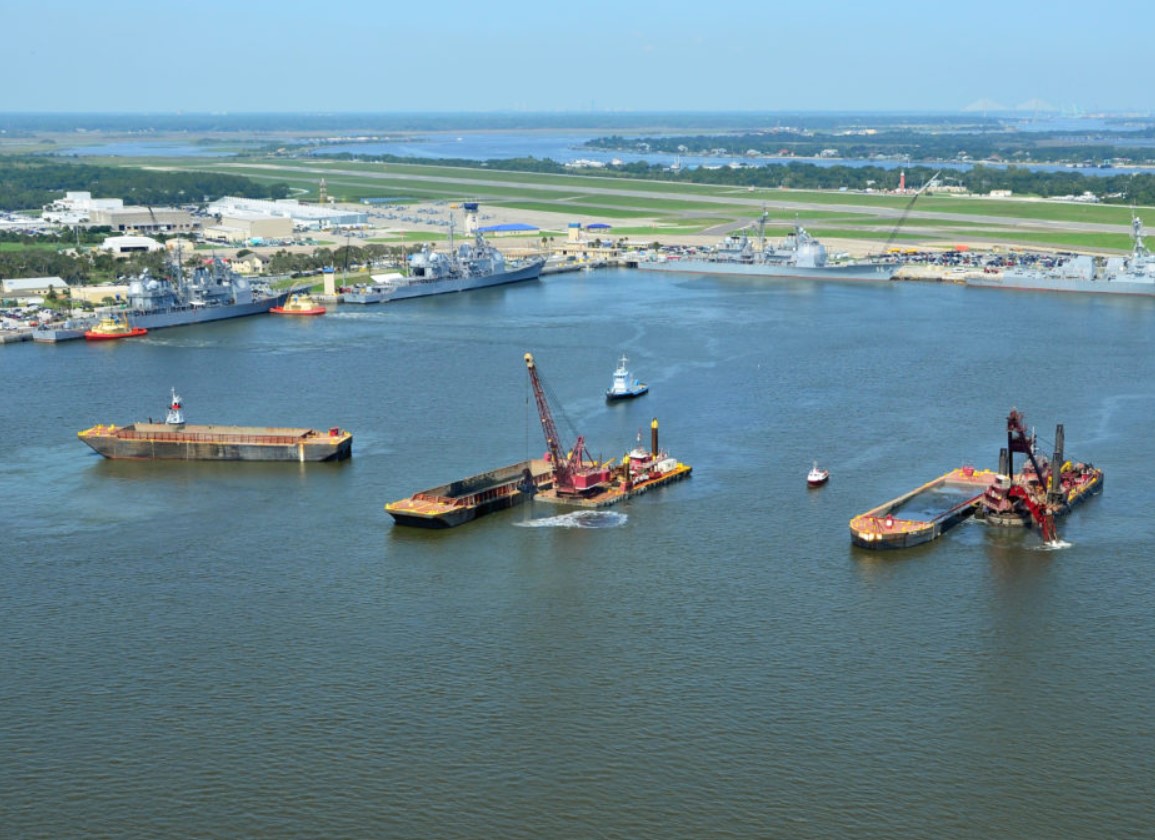 Waters surrounding Naval Station (NS) Mayport, Florida, were dredged prior to the arrival of the aircraft carrier USS John C. Stennis (CVN 74), May 13.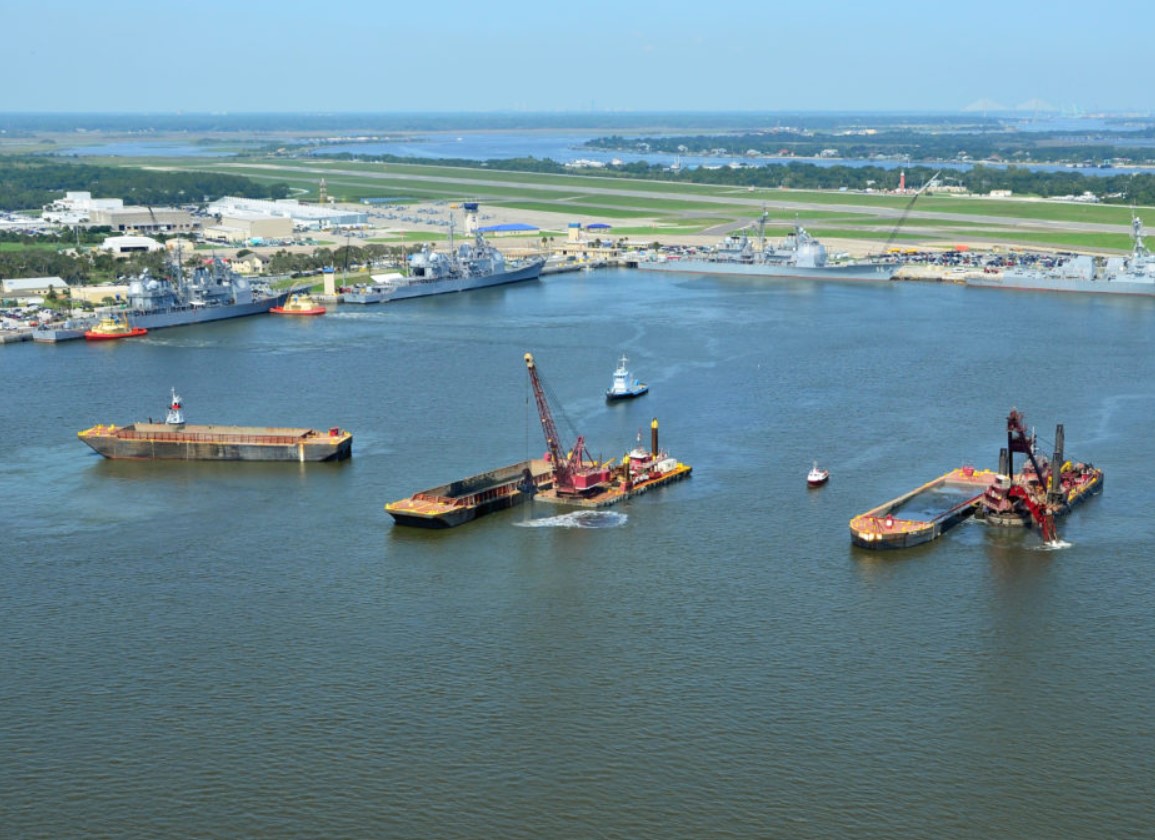 Employees from the Army Corps and harbor pilots assigned to NS Mayport worked to dredge the waters and provide the survey data to the National Geospatial-Intelligence Agency (NGA) Maritime Safety Office for the update of navigation products to allow the John C. Stennis to transit safely.
"The U.S. Army Corps of Engineers currently dredges the entrance channel, the turning basin, berths, destroyer slips and the small boat basin at NS Mayport every two years to various depths," said Beau Corbett, the USACE's project manager of the Jacksonville, Florida, district. "The dredging event [prior to the John C. Stennis' arrival] commenced on January 21 and concluded on May 11, 110 calendar days. Our contractor dredged 1,693,000 cubic yards of material for a cost of about $11 million."
According to the Corps, the dredging project demonstrates of the interoperability of federal agencies to coordinate for a common goal.
The John C. Stennis completed a homeport change while pulling into NS Norfolk and will begin preparations for a mid-life Refueling and Complex Overhaul at Newport News Shipbuilding, Huntington Ingalls Industries.