Highlights of the Week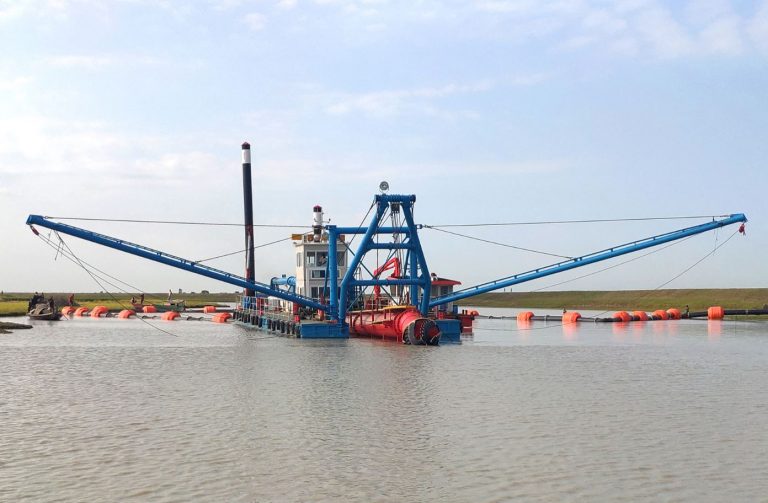 Dredging Today brings you an overview of the most popular stories from the past week (May 20-26, 2019).
Julong Delivers CSD500 Duo to Bangladesh
Qingzhou Julong Environment Technology Co. Ltd., a Qingzhou City based manufacturer and supplier of dredging equipment, has successfully delivered two units of their cutter suction dredger CSD500 series to Bangladesh.
Royal IHC Holds Naming Ceremony for 2,300m³ TSHD LESSE
The naming ceremony for vessel LESSE, a custom-built 2,300m³ trailing suction hopper dredger (TSHD), took place on 23 May at Royal IHC's partner yard MTG Dolphin BV in Varna, Bulgaria.
IHC Beaver 50 CSD for Douala Port Authority
Royal IHC has signed a contract with Cameroon's Port Authority of Douala (PAD) for the delivery of an IHC Beaver 50 cutter suction dredger and Delta Multi Craft 1450 work boat.
Do Pump Delivers CSD 500 Pump to Bangladesh
Do Pump, a Chinese manufacturer and supplier of dredging pumps and dredging equipment, delivered their CSD 500 dredge pump to Bangladesh recently.
Orion Nabs $160 Million Terminal 5 Contract
The Orion Group Holdings has won a $160 million contract from the Port of Seattle, Washington, for the construction of The Northwest Seaport Alliance's Terminal 5 Improvements Project.
Related news
List of related news articles