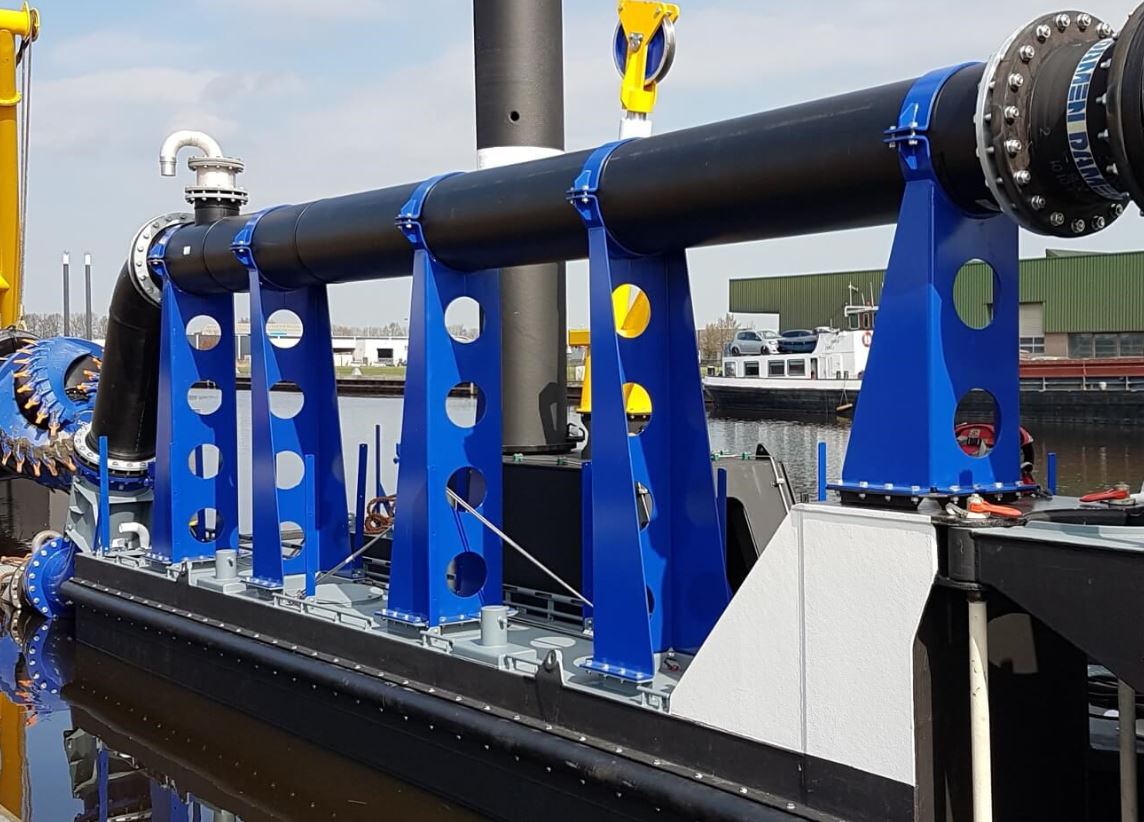 Damen Dredging Equipment has delivered a customized CSD500-S to Australian customer, Energy Resources of Australia (ERA).
The CSD, which has been named the Brolga I, will work in an acidic environment with a pH of approximately 3 for which a wide array of adaptations have been incorporated.
The dredger has been shipped to Antwerp, where it was loaded on board a transport vessel bound for the north of Australia. It will arrive at the Ranger Mine in Jabiru in the Northern Territory at the end of May.
The CSD500-S is based on the Damen standard vessel type, yet fully customized to meet the customer's Health, Safety and Environmental requirements and unique operational conditions.
The modular dredger will be supported by another Damen standard product – a Multi Cat 1205 workboat, named the Ginga, which has also been fully customized to meet AMSA requirements and to operate in the same conditions.
This Multi Cat will be delivered including an A-frame, heavy hydraulic deck crane and a special support frame for the cutter head of the CSD 500.
The Damen Multi Cat is a versatile workboat designed to support dredging and marine contracting works and in combination with the Damen CSD-S it makes the ideal package for tackling this dredging job efficiently.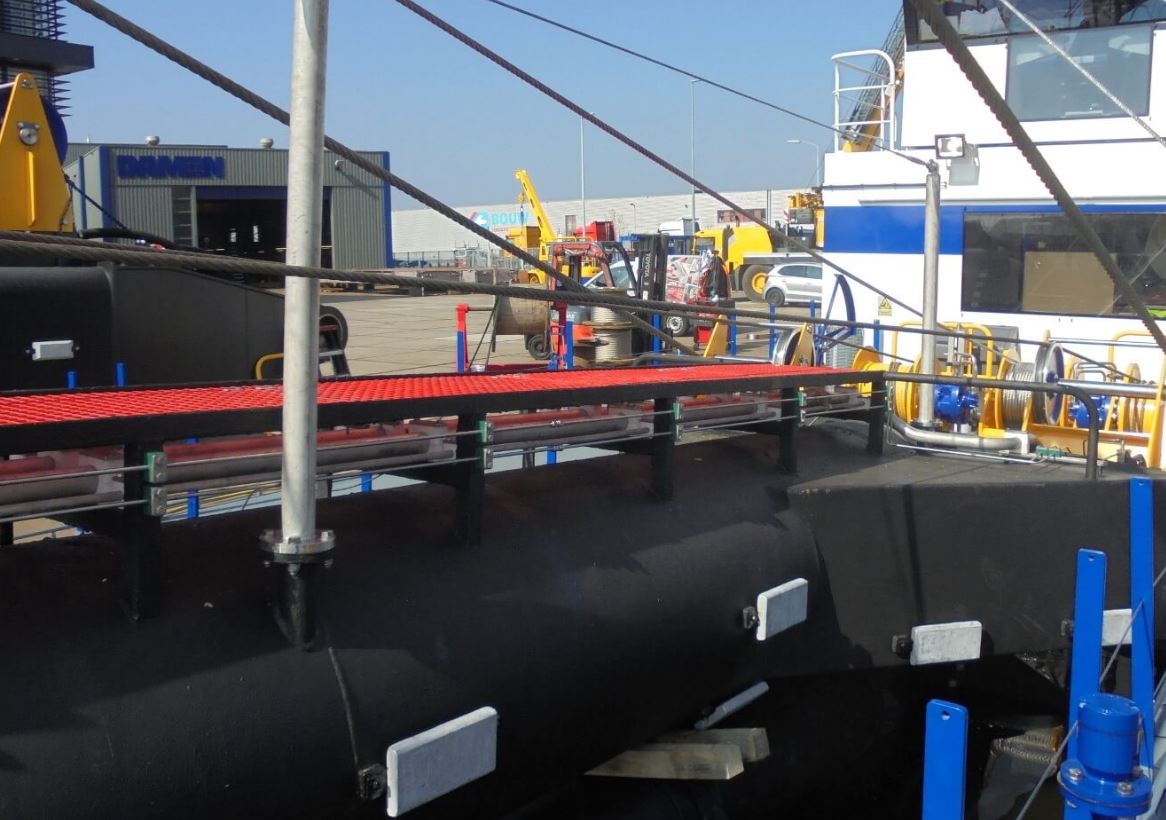 Photo: Image source: Damen