Nags Head Beach Nourishment Operations Temporarily Halted
The Town of Nags Head, North Carolina, has released new info about their beach nourishment project.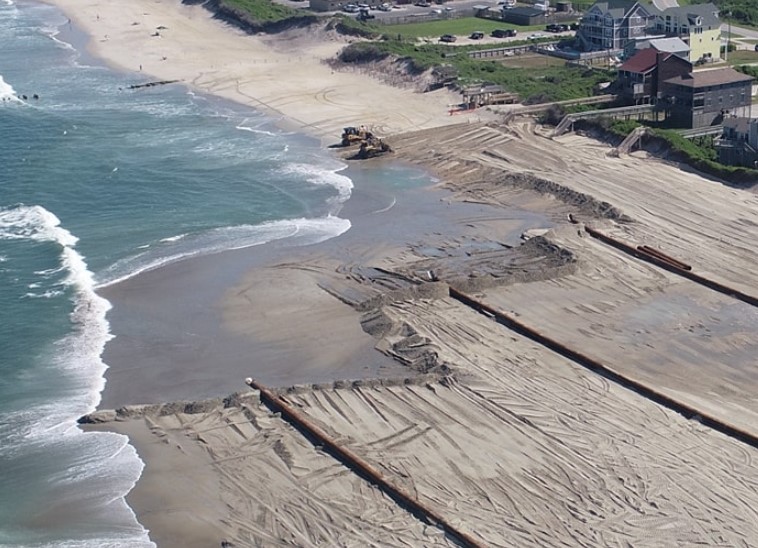 Last evening, Tuesday, June 18, 2019, the town announced that the sand pumping operations have ceased temporarily as the Dredge Liberty Island needs to sail to Norfolk for re-fueling.
At this time, the town officials anticipate that the construction will be idle for the next 2-3 days until the dredge returns to the area.
According to the report, the construction has been steadily progressing south in the vicinity of the 4700 block of South Virginia Dare Trail, near Mile Post 13.5.
When the dredge returns from Norfolk later this week, the work will continue to progress south for another two days or so, before the dredge moves to a new submerged pipeline (subline) installed in the 5700 block of South Virginia Dare Trail.
The Dredge Liberty Island will move to additional landing points as construction makes its way south of the Outer Banks Pier to tie into the beach already completed by the Dredge Ellis Island, the town reported.
If all goes according to schedule, the project will be complete in late August or early September.