Quai de Flandres Extension Inaugurated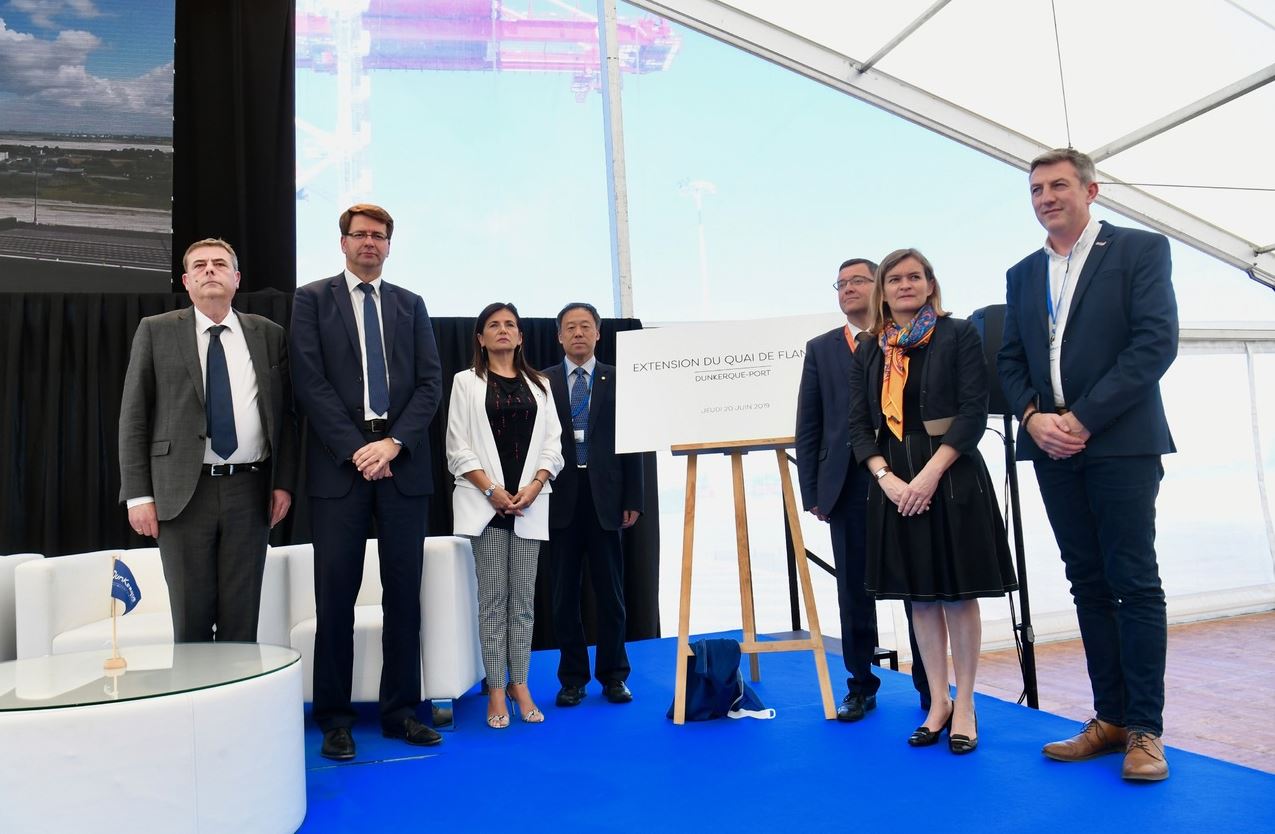 The extension of the Dunkerque Port's Quai de Flandres was officially inaugurated on June 20 in the presence of Patrice Vergriete, Mayor of Dunkerque, Christine Cabau-Woehrel, Executive Vice-President in charge of assets for the CMA CGM Group, Stephane Raison, President of the Executive Board of Dunkerque-Port, and other officials.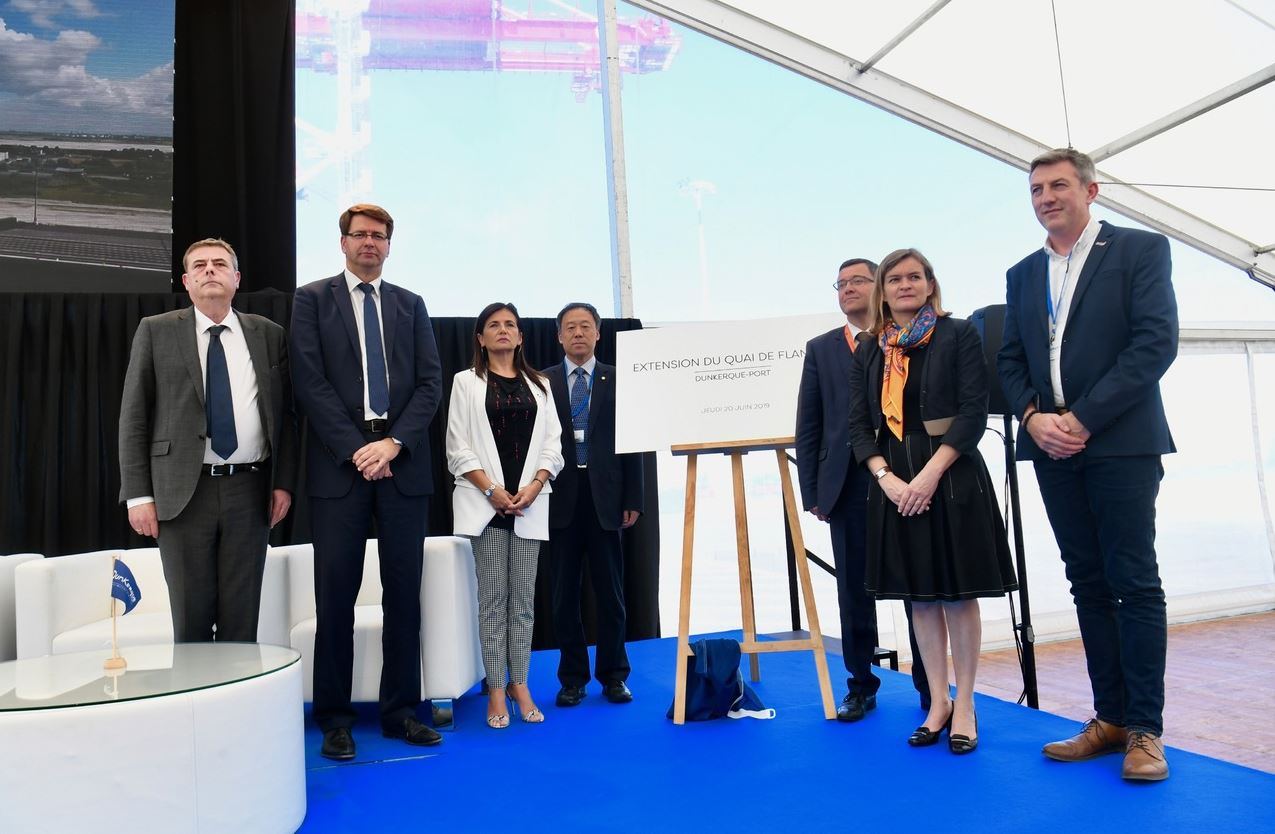 The length of the Quai de Flandres is now 1.785m, of which nearly 1,000m have been dredged to -17,30m depth, making it possible to simultaneously berth two Ultra Large Container Ships (ULCS) 400m long in all tidal conditions.
According to an official announcement, berthing conditions at the ship terminal have also been improved by replacing all the marine fenders and reinforcing the mooring bollards.
"The layout and installation work included earthworks of nearly 650.000m³ of spoil, the use of 10.000 tons of steel and 15.000 cubic meters of concrete, the dredging of several million m³ of sand and the covering of 3.5 hectares of quayage," said the port.
During the project, several compensatory measures, consisting of wetlands, mosaics of environments and dunes, have also been recreated on some 35 hectares of land belonging to the Port of Dunkerque.
The new wharf and its facilities were handed over to Terminal des Flandres, operator of the container terminal.
All the extension work on the Quai de Flandre was carried out under Dunkerque-Port Project Management and was co-financed by the State.