Queensland Government Invests in Yorkeys Knob Marine Facilities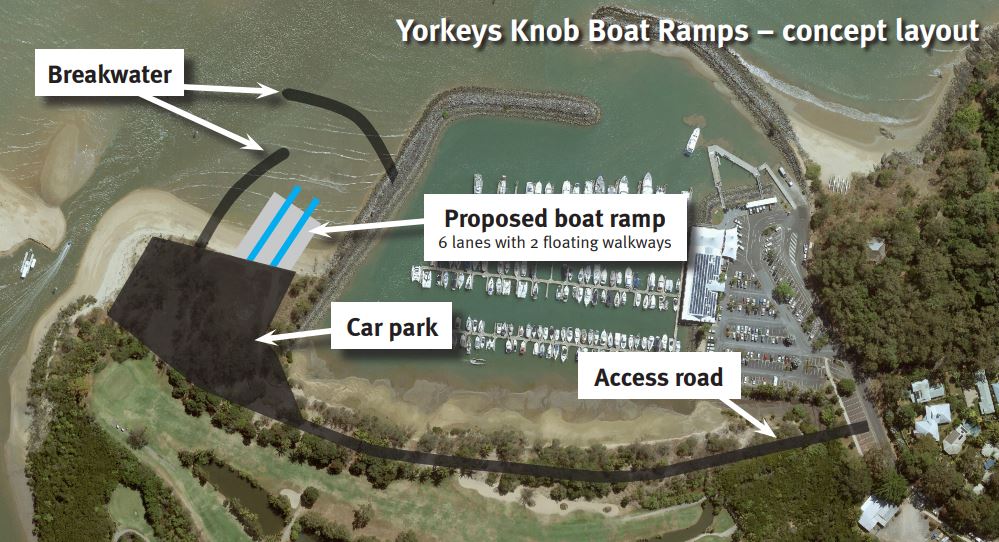 The Cairns Regional Council has endorsed a contribution to the Queensland Government's Department of Transport and Main Roads for a new public boat ramp at Yorkeys Knob, a coastal suburb of Cairns, Far North Queensland.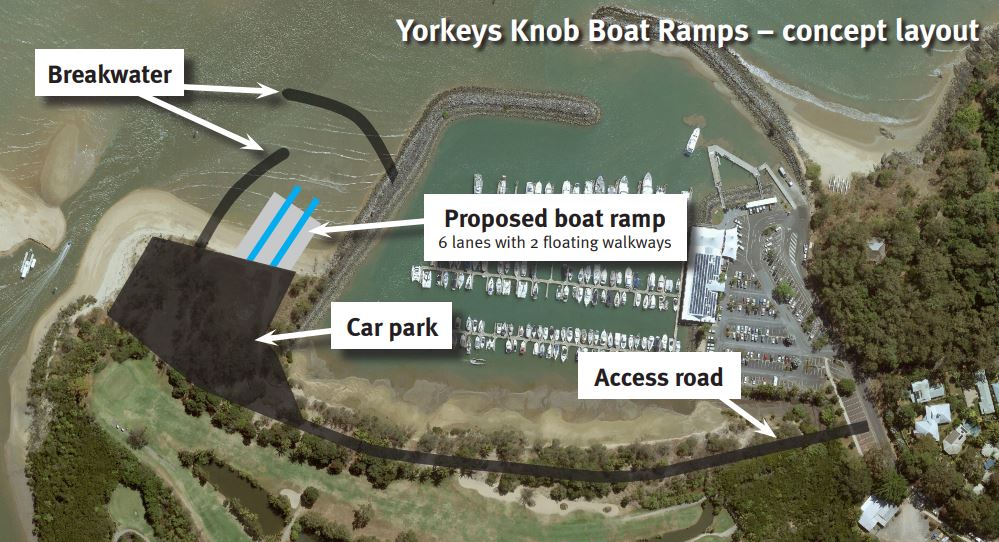 The State Government is building the $11 million facility at Yorkeys Knob, which will include a six-lane boat ramp with two floating walkways, two new breakwaters for wave protection, etc.
According to their official announcement, the boat ramp and associated on-land facilities will be built on vacant State-owned land outside of Yorkeys Knob Boating Club and Half Moon Bay Golf Club, immediately west of the existing harbor at Yorkeys Knob, outside the marina breakwater.
The council has allocated $3.5 million in the 2021/22 year for the project.
As part of the agreement, the Department of Transport and Main Roads (TMR) will fund up to one-third, capped at $1 million, towards construction of a rock breakwater on the northern side of Half Moon Creek, which is expected to reduce ongoing dredging costs.
TMR will also contribute annually to council's maintenance dredging costs for the outer Bluewater entrance channel, to reflect its use by vessels using the new boat ramp.