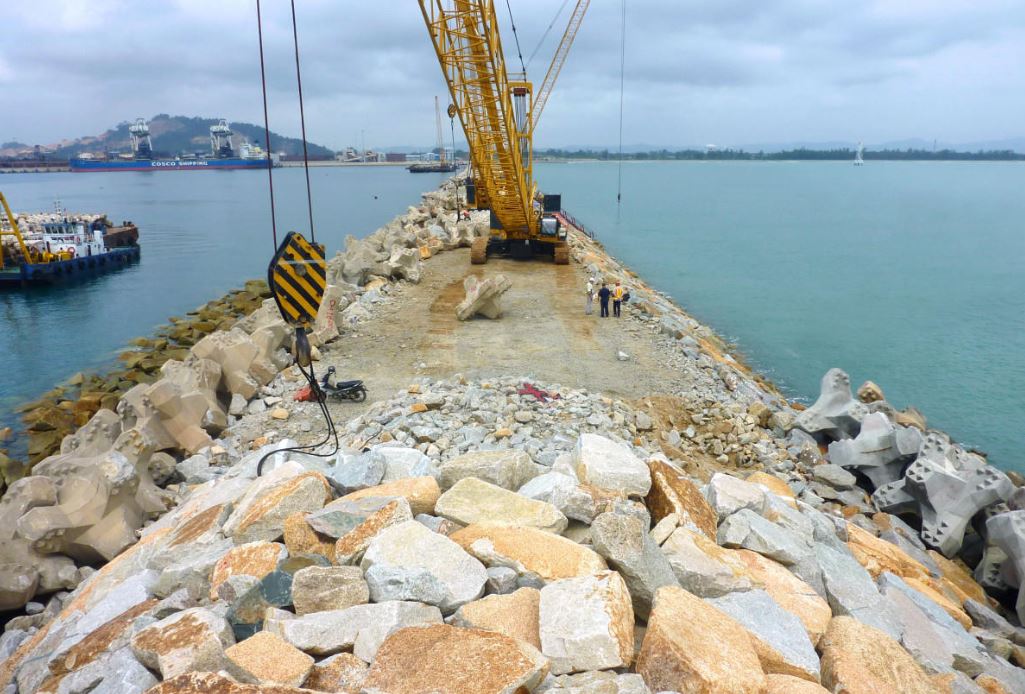 The ACCROPODE II armor layer works on a breakwater at the new Deep Water Port of Kuantan in Malaysia are set to be completed by the end of the year by the joint venture IJM-CHEC, Concrete Layer Innovations (CLI) announced today.
The owner's representative ECERDC has requested CLI to implement a Compliance Certificate Procedure aiming at granting all stakeholders with the guaranty that the armor layer complies with the standards of the ACCROPODE II trademark and the technique.
Concrete Layer Innovations, along with an independent accredited inspection company for continuously inspecting the works, has organized and supervised this process and will deliver the Compliance Certificate once the works are completed.
Developed in France by Sogreah in 1981 based on the experience gained with the Tetrapod since 1953, the ACCROPODE technique has become the benchmark for single-layer armor systems to protect rubble-mound breakwaters, said CLI.
Related news
List of related news articles