PGA, Gdansk Shipyard Ink Central Port LOI
Representatives of the Port of Gdansk Authority (PGA) and the Gdansk Shipyard have signed a letter of intent (LOI), showing interest in investing in the production areas at the Central Port.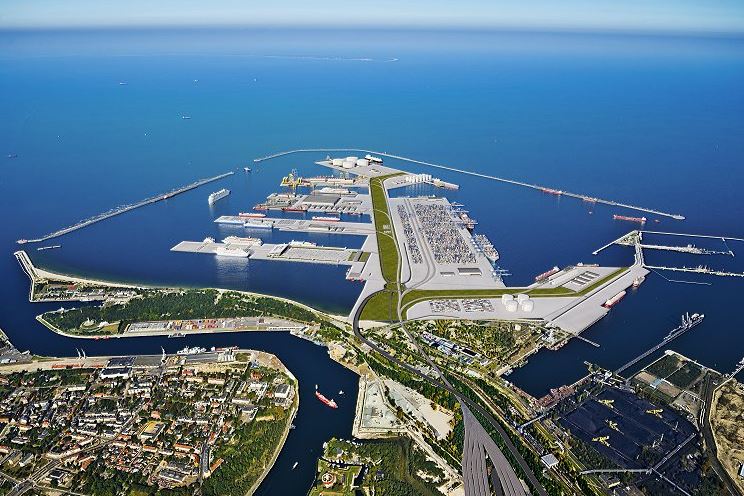 According to the Port Authority's latest announcement, the Central Port will include a basin covering about 1,400 ha and a reclaimed area covering 410 ha. The project involves the construction of nine terminals, four turning areas and three approach fairways.
"We have been holding talks with potential partners who would like to locate their businesses at the Central Port for months now. We have been meeting representatives of the largest companies from the maritime and logistics sector from all over the world. The letter of intent signed with the Gdansk Shipyard shows that serious entrepreneurs, also from Poland, are interested in our offer," said Lukasz Greinke, President of the PGA.
The construction of the Central Port in its final form will cost around $3 billion, including expenditures on the part of the maritime administration – on the construction of new breakwaters, turning areas and approach fairways.
The Port Authority intends to carry out the investment as a public-private partnership. The first terminals may be ready as soon as 2029.