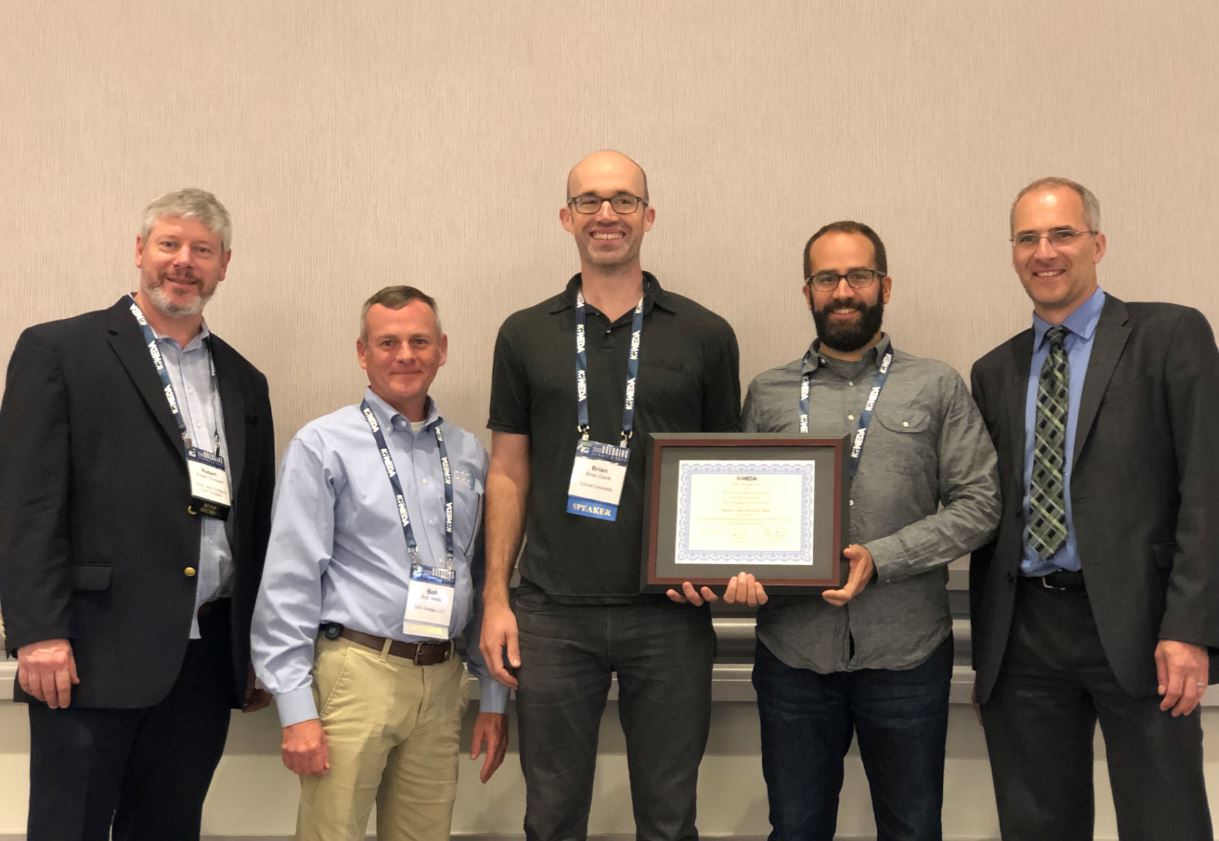 WEDA, a non-profit technical association devoted to the exchange of knowledge in fields related to dredging, navigation, marine engineering and construction, held their 2019 Dredging Summit & Expo in Chicago, IL the first week of June.
With the theme "Why Dredging is Good", the selection committee named Isaac Hametz and Brian Davis the 2019 winners at this year's conference. Isaac Hametz is the Research Director with Mahan Rykiel Associates Inc. in Baltimore, MD and Brian Davis is a Professor of Cornell University.
For over five years, DSC Dredge, LLC has sponsored the Western Dredging Association (WEDA) Best Paper Award at its annual conference.
In the White Paper entitled "Geospatial Modeling and Suitability Analysis for Beneficial Use: An Integrated Approach", Hametz and Davis outlined that beneficial use of dredged material requires careful coordination between dredging, transportation, treatment, and placement operations.
This complex choreography can be costly and without federal match funding, state sponsored dredging projects are increasingly at risk. Small, but significant projects to maintain navigation channels for secondary ports and/or recreational waterways often feel this pinch acutely.
This paper presents the results of a geospatial information system (GIS) suitability analysis tool developed to identify and prioritize locations for beneficial use of sediment in two areas of the Chesapeake Bay.
The tool was developed for the Maryland Department of Natural Resources (DNR) who oversees small scale dredging projects in the Bay for the state of Maryland.
Commenting the award, Bob Wetta, President and CEO of DSC Dredge, said: "The selection of Hametz and Davis' paper supports WEDA's goals emphasizing the relevance of developing solutions related to the protection and enhancement of the marine environment. This paper is an excellent example of 'Why Dredging is Good'."
DSC is a longtime sustaining member of the Western Dredging Association. Thomas J. Wetta II received the WEDA Lifetime Achievement Award posthumously in 2007 and Bob Wetta received the WEDA Dredger of the Year Award in 2014. Bob Wetta served on the WEDA Board of Directors for over 10 years and served as President and Chairman during his tenure.
Photo: L-R: Robert Ramsdell (Great Lakes Dredge and Dock), Bob Wetta (DSC Dredge), Brian Davis (Cornell University), Isaac Hametz (Mahan Rykiel), and Marcel Hermans (Port of Portland & WEDA President and Chair, Image source: DSC Dredge