Highlights of the Week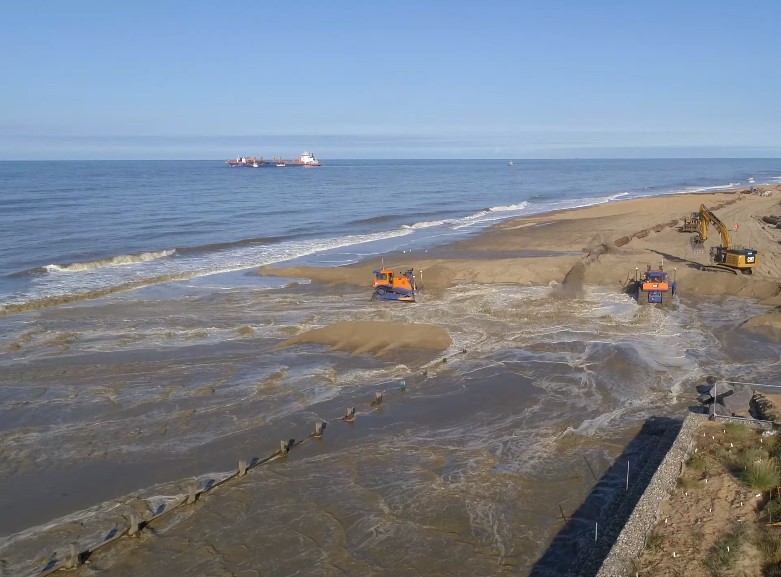 Dredging Today brings you an overview of the most popular stories from the past week (July 15-21, 2019).
UK's First Ever Sandscaping Coastal Scheme Officially Underway
The UK's first ever sandscaping coastal flood scheme is officially underway in the villages of Bacton and Walcott.
Van Oord Orders New Trailing Suction Hopper Dredger
Van Oord, an international contractor specializing in dredging, marine engineering and offshore projects, will use the option of ordering a third trailing suction hopper dredger (TSHD) at Keppel FELS Limited.
Orion Group Bags South Texas Gateway Terminal Project
Orion Group Holdings, Inc. (ORN) announced yesterday it has won a contract worth up to $52 million for dredging services in Texas.
USACE Officials Tour Boston Harbor Dredging Project
Senior leaders from the Army Corps' North Atlantic Division, together with the officials from other districts, spent the beginning of the week at the Corps, New England for quarterly regional governance meetings.
Ross River Sand Removal Operations Move Forward
The Port of Townsville' grab dredger is moving ahead with the sand removal operations from the Ross River channel which was deposited by the February 2019 flood.