Baker-Polito Announces $2 Million for Hingham Dredging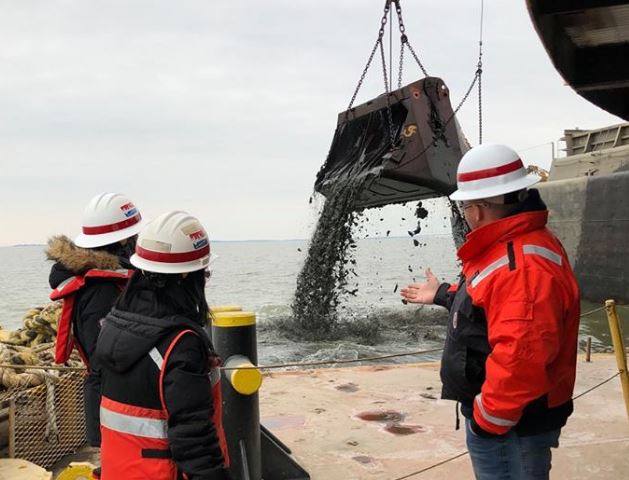 Lieutenant Governor of the Commonwealth of Massachusetts, Karyn Polito, joined Hingham's Town Manager, Thomas Mayo, and other state and local officials yesterday to announce $3.6 million in Massachusetts Dredging Program grants to four communities, including a $2 million award for work on Hingham's Inner Harbor.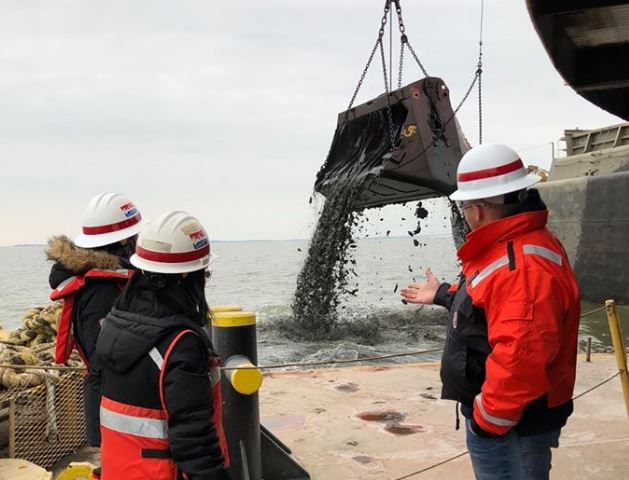 Lt. Governor Polito also announced awards for Beverly, Chatham and Dennis through the first-ever grant round of the Massachusetts Dredging Program, which is part of a targeted effort to bolster the Commonwealth's 78 coastal communities.
Last week, Polito kicked off 2019 Grant Round announcements at an event in Nantucket, one of the five awardees from the $4.1 million 2019 Grant Round.
2019 Massachusetts Dredging Program Awards
Beverly – $1.4 million – The City of Beverly will remove an estimated 50,500 cubic yards of sediment from the southern segment of the Bass River channel. This is the first phase of a two-phase project that will dredge the length of the river, restoring the channel to its authorized depth and width for the first time in over a century;
Chatham – $100,000 – The Town of Chatham will remove an estimated 14,000 cubic yards of sand and sediment from the mooring basin and Municipal Fish Pier at Aunt Lydia's Cove in Chatham Harbor;
Dennis – $100,000 – The Town of Dennis will remove an estimated 15,000 cubic yards of sand from the entrance channel at Sesuit Harbor. This project will support all-tide access to a public and private marina, which collectively serve over 350 vessels. The project will further restore all-tide navigation for 25 commercial fishing vessels and over a dozen private business vessels that operate within the harbor;
Hingham – $2,000,000 – Hingham will remove an estimated 62,000 cubic yards of sediment from the Hingham Inner Harbor, enabling all-tide use of a regionally significant boat ramp and restoring all-tide access to its more than 230 public moorings;
Nantucket (announced July 19th) – $500,000 for the Nantucket Town Pier Dredging Project, which will remove an estimated 1,180 cubic yards of sediment from the dock basin of the Town Pier in Nantucket Harbor. This project will clear the way for replacement of the existing docking system, which was severely damaged by coastal storms in 2018.