The Port Authority of New South Wales, in conjunction with office of the Minister for Roads and Transport and Member for Bega, Andrew Constance MP, hosted the Eden Breakwater Wharf Extension Opening Ceremony yesterday. 
The key features of the project involved extension of the existing Breakwater Wharf, deepening of the adjacent berth pocket and approach channel and disposal of the dredge material at an offshore disposal site. This will enable cruise ships up to 325m in length to berth alongside the upgraded Breakwater Wharf so that passengers can embark/disembark via a gangway onto the wharf.
During the ceremony, Andrew Constance MP said: "With projects like this everybody comes together and makes an incredible contribution along the way."
"This has been going on since about 2005, and we are now at this incredible point, this is about new opportunities – for everybody.
"It's incredible to think that people from all over the world are going to be able to dock here."
Bega Valley mayor, Kristy McBain, added: "This is the vision of a community who wants to do something spectacular and different. Its the vision of a community who knows it has to change to remain viable, to keep reinventing itself, and take advantage of the natural opportunities that we have around us."
The project included:
dredging up to 231,500m³ of in situ material from the bed of Snug Cove/Twofold Bay;
installing 4,000m² of scour protection;
extending the existing wharf by approximately 110m;
installing three mooring dolphins and two breasting dolphins;
installing onshore mooring bollards on the existing wharf;
upgrading existing services such as lighting, power and potable water and emergency fire-fighting water;
installing navigation aids.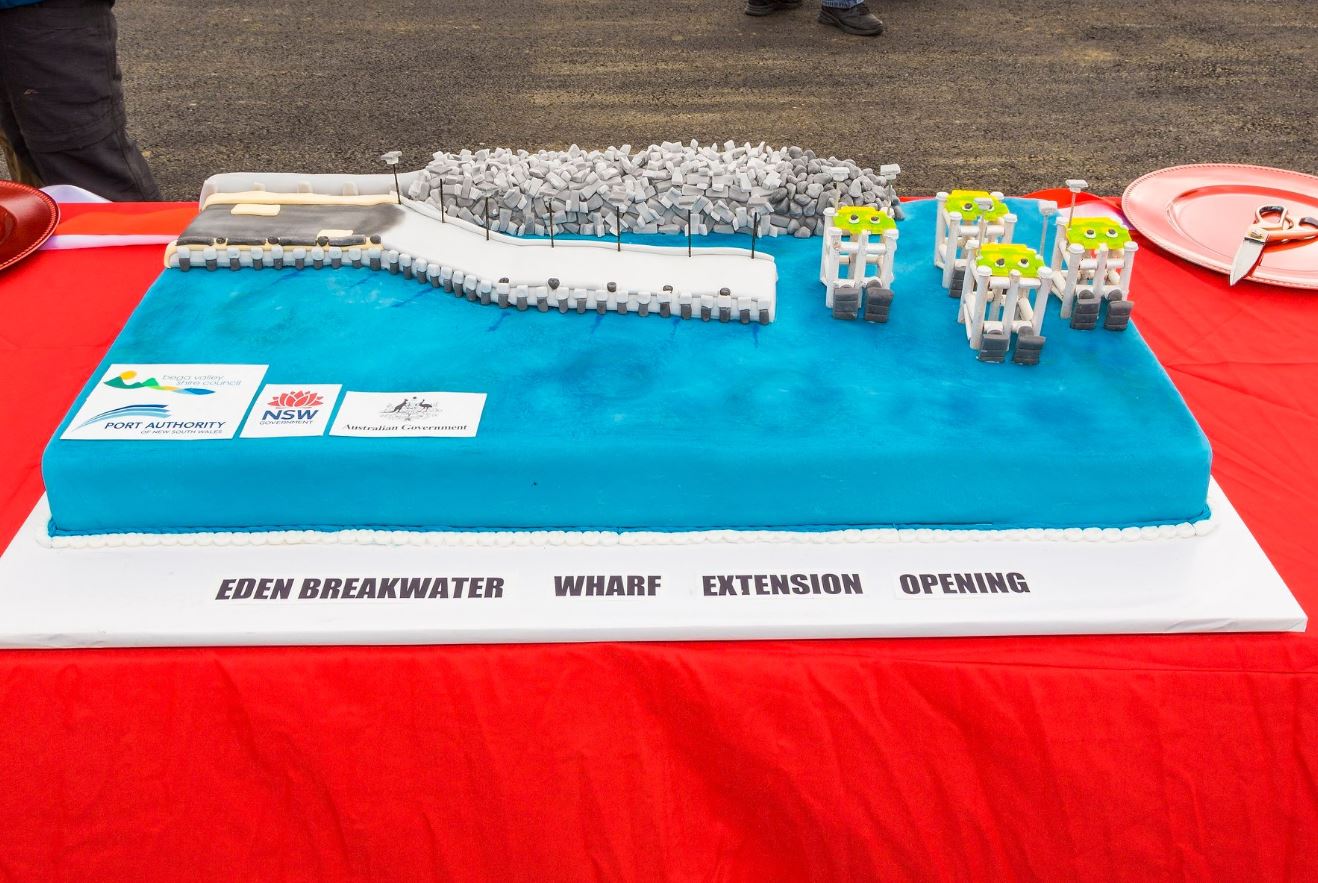 Photo: Image source: Andrew Constance MP official facebook page