Chincoteague Plan Includes Dredging
The U.S. Army Corps of Engineers, Norfolk District, is seeking public input on a proposal for a Key West Cottages project, located in Chincoteague, Virginia.
The applicant, Chincoteague Hotel, L.C., proposes to impact 7,520 square feet of wetlands/subaqueous bottom and to dredge 7,200 square feet (210 cubic yards) of an existing boat basin.
"A beach area would include a spartina marsh, bulkhead and oyster reef. The dredged boat basin would include a kayak launch," said USACE in its announcement.
Under the plan, additional bulkheads will be located throughout the site to support the construction of cottages and infrastructure.
A viewing platform along with other supporting amenities are part of this proposal to support the guest and the resort area.
According to the plan, a sunken hull located channelward of the property would also be removed during construction.
The deadline for submitting the comments is August 31, 2019.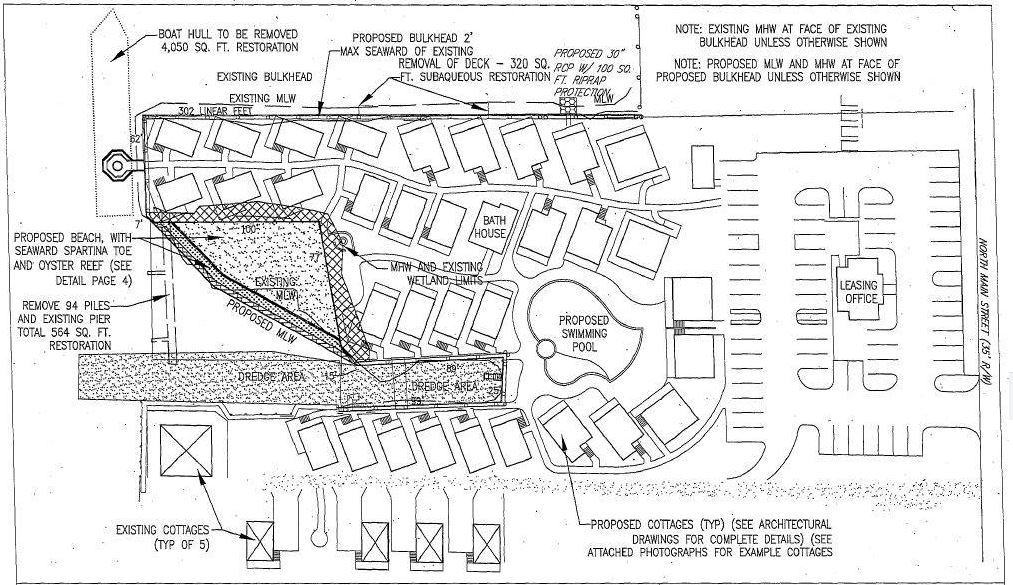 Related news
List of related news articles